A mobile PBX makes it possible for you and your team to deliver to your customers at all times – regardless of where you are. In this article, we will take a closer look at how a mobile PBX can help you and your team to a better balance in everyday life – and to more satisfied customers.
There is an increasing need to carry out work regardless of where you are at the moment. Flexibility is crucial for job satisfaction, and accessibility is a must for good customer service.
The famous life puzzle is becoming more and more complex. You want to be able to take a walk at lunch, pick up the children on time – and at the same time give your customers top-class service. Fortunately, some technologies make everyday life and working life much smoother!
Content:
What is a mobile PBX?
True mobility
Benefits of a mobile PBX for your business
Mobile company PBX from Telavox
What is a mobile PBX?
A mobile PBX means that the mobile phones in the company are integrated with the PBX. Having your PBX on your mobile phone means you can use the PBX and its functions no matter where you are.
With a mobile PBX, you and your employees can always answer the phone and transfer calls. It does not matter if you are traveling, working from home, or standing in the lunch queue. And if you can't answer? Then the call is forwarded to a colleague so that your customers always receive the same treatment.
Less stress and better service – it's as simple as that.
True mobility
No one likes to feel chained to a desk. With a mobile PBX, you avoid the risk of missing important calls when you are not in the office. Working from home is the same as working on the train or in the summer cottage.
One who knows how important accessibility is to achieve business goals is Gustav Lundh, CEO and co-owner of Porsche in Sweden.
"I always point out to my employees that if we are not available, the customer turns to another supplier," says Gustav.
Thanks to a mobile PBX from Telavox, the team at Porsche can now eat lunch in peace. They do not have to worry about missing important customer calls and potential million-dollar deals.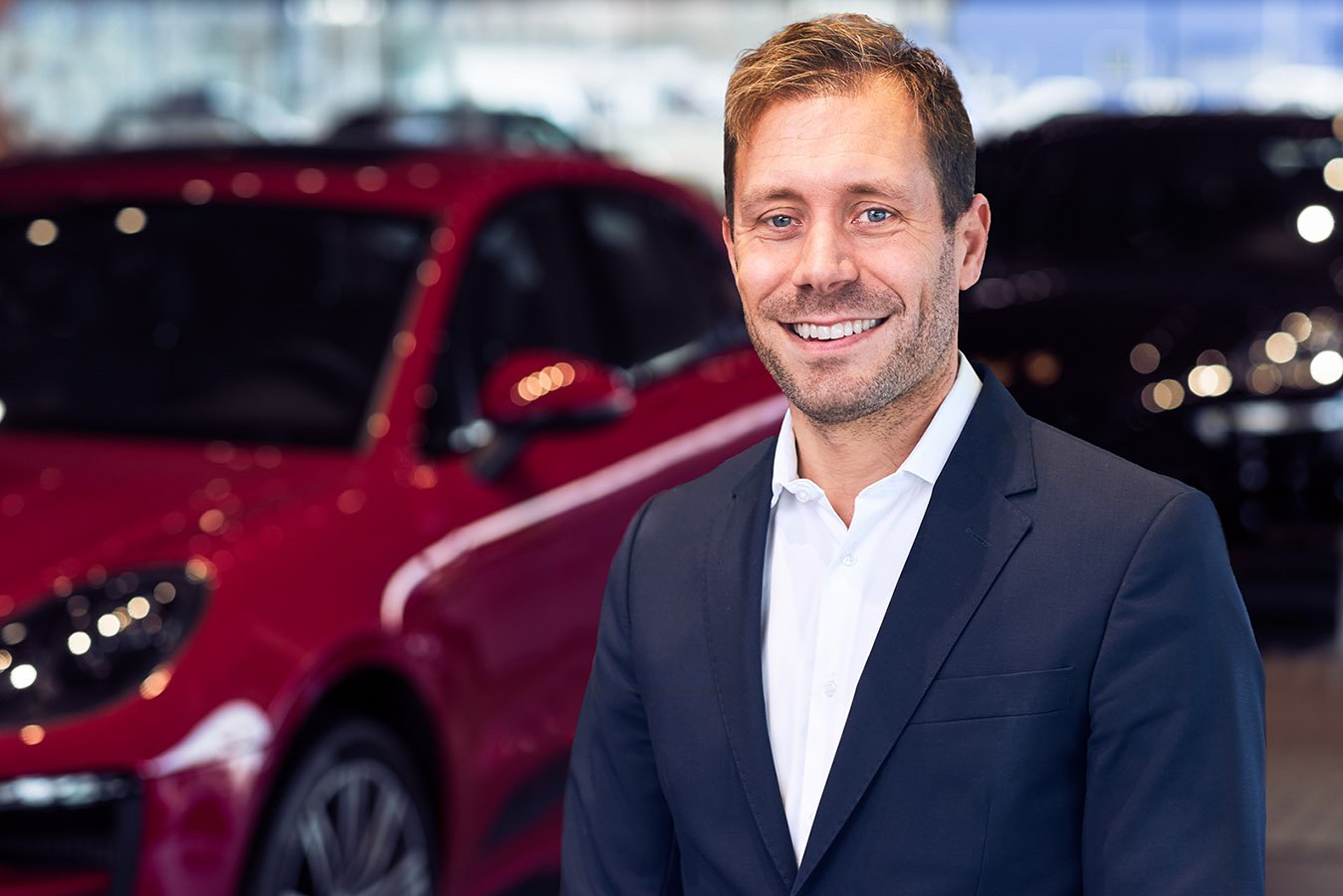 "Our customers expect good service. We can not afford to disconnect. But, of course, there are situations when I can not answer, and then it is nice to be able to easily refer to the conversation to a colleague. The PBX is in your pocket."
– Gustav Lundh, CEO, Porsche Sweden.
Read the interview: PORSCHE | Better customer service thanks to Telavox's cloud PBX
With the Telavox app, the transition between mobile phone, landline, and softphone is also seamless, which allows you to stay on top.
Benefits of a mobile PBX for your business
There are many benefits to having access to the company's mobile PBX service. Here is a selection:
You choose which number is displayed when you call: your fixed number, mobile number, or the company's switchboard number.
You choose which number you want people to reach you on and can change your settings easily in the app.
You can receive calls from the PBX or forward calls to colleagues – wherever you are.
You can set which calls to go to the PBX and which ones you want to let through.
Mobile company PBX from Telavox
With a mobile PBX from Telavox, you can communicate in our smart app via voice calls, video, and chat. It is easy to set your status so that your colleagues know if you are available. You can also choose which number is displayed when you call out from the office and which voice answer the caller should meet.
Telavox's PBX system is cloud-based and does not require large investments in hardware or training, for instance. Our PBX is user-friendly and intuitive. That means that those responsible for implementation do not have to spend time on onboarding and training. All our customers also get their own personal advisor, who helps out with everything from invoice issues to technical support.
Want to know more about how your company could enjoy a mobile PBX? Book a free demo, and we will tell you more about how Telavox can help you!