Today, many of us work from home, and it's become an even more accepted part of our worklife. But how can we get more productive when working from our couch? It depends a lot on your choice of IT solution. Here we show you which tools your IT solution should have!
Better results and health benefits by working from home

A lot of studies regarding remote work show an increase in productivity and a decrease in stress. It's less taxing on the environment, increases loyalty among employees, and makes it easier to maintain a work-life balance. It allows the employee to be more flexible, which usually makes the staff feel better. Allowing for remote work is also a good thing for attracting talent outside of the company's borders.
Some employers might worry that remote work means losing control over how the employees work. Traditionally, the employers has kept tabs on the employees when they're at the office. But when it comes to remote work, the focus should instead be on what's being done during the working hours.
A better measurement is to see what results are being achieved, instead of the number of hours at the office. This requires a manager that can set clear goals and define why the employees should work remotely. Clearly defined goals allow for growth potential, both for the individual and the company.
If you need more answer to why remote work is the way to go, here are 6 reasons why your company should embrace remote work.


Successful remote work depends on the IT solution
A lot of us require peace and calm to do a certain task. For work that requires a lot of concentration, remote work is often a good choice. Besides, we also know from the pandemic that working from home can work well if you're a little under the weather, but still feel okay to work.


A study conducted by Owl Labs found that 16% of companies worldwide are fully remote. Companies like Spotify now allow all their employees to work remotely and instead work at home, in a cafe, or in the summer cottage. But working effectively outside of the office depends on the employer's IT solution. The positive effects may not be achieved if the technology isn't functioning correctly.
4 features your IT solution needs to have
1. Chat – to stay in touch and correspond quickly
Chat is the perfect tool for working remotely. It is easy to send short messages and get quick replies, and you can chat one-on-one or in chat groups. At Telavox, for example, we have created a chat room for all employees to get information about the latest news about the company.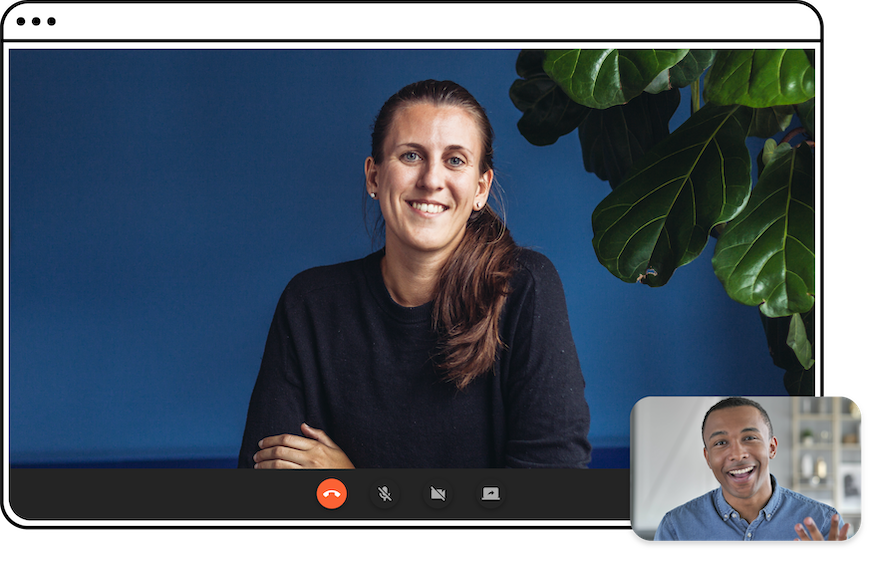 2. Video meetings
For remote work to go as smoothly as possible, most people will need to have digital meetings. Of the ones working from home in 2020, 9 out of 10 had digital meetings – and as many thought that these meetings worked well or pretty well.
With Telavox's video conference, you can easily organize internal and external meetings without hassle. You can get started with colleagues in an instant with our chat function. If you need an invite link to an external meeting, just copy-paste a URL from the PBX view.
3. Mobile app for when you're on the run
The best telephone conference is accessible, easy to use, and creates better cooperation within the company. If you use your mobile phone, you usually only need an app. You can easily create an invite to the telephone conference and send the invite code to all participants. You can call directly from the app, either on a landline or mobile phone, meaning you don't have to use your own phone.
4. Smart profiles – make sure your colleagues are available
Telavox has a feature called profiles that allows you to easily display your availability to your colleagues. It lets them see if you're at lunch, in a meeting, out of office, or more.
Conclusion
Not every industry has the luxury of working remotely. But if it's a possibility, the right IT solution can make working from home just as efficiently as if you're at the office.
Many digital workplace tools are out there, ready for your team to take on. Smart digital tools are essential for successful remote work, so if you want to help your employees work more efficiently from home, you should look into some of these.
Telavox's platform is made to simplify your company communication – whether it's with colleagues or customers. Contact us and we'll show you how it works!