Who will pick up the phone? It may seem like an innocent question, but think about it. The answer to that question can make or break your business.
Calls are going in and out of your company, all the time. By the hundreds. By the thousands! And ever since we started using phones in business, this has presented a bit of a challenge.
Because missing a call can be expensive. Even fatal.
Depending on your industry, the consequences of glitching communication may differ in severity. But regardless of whether you're operating emergency calls or selling ice cream, the last thing you want is missing that important call because the line was busy.
Enter the PBX system.
What is a PBX system?
You know when you call a company, and you get to select between different numbers for different menu options? Or you're told to dial a specific extension?
That's a PBX doing its magic.
PBX stands for Private Branch Exchange. A private branch exchange (PBX) can be explained as an organisation's private communications network.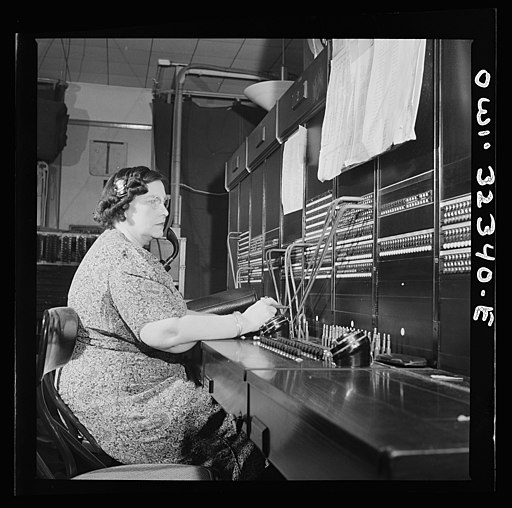 A PBX enables people at an organisation to communicate freely with each other using internal lines. It also makes it possible to call – and receive calls from – people outside by connecting to the wider Public Switched Telephone Network (PSTN).
Because the PBX shares resources efficiently among all internal users, it enables the organisation to keep the number of external PSTN connections to a minimum.
PBX systems were
initially

designed to maximise availability

That was the original purpose of a PBX: to make the most of the external phone lines that were available – at minimum cost.

The original analogue PBX systems grew up from switchboards and aggregated a number of external PSTN phone lines into one organisational feed. The calls could then be routed to internal extensions – without the need for a dedicated PSTN line for each user.

PBX systems enabled more people to have access to the limited number of outside lines, at a lower overall cost.
Before, PBX systems were expensive and complicated to manage
The old PBX systems were usually sold as one entire, organisation-wide package, with specific phones that wouldn't work with any other system. It was kept on-premise and once you'd committed to a supplier, it was very expensive and a big ordeal to replace the system. Often even within that same supplier's product range!
Luckily, those days are over.
As technology evolved, new types of PBX systems entered the market. First came IP PBX systems, then there were hosted PBX system, and today, and increasing number of businesses are moving their PBX systems into the Cloud.
Telavox – a modern cloud PBX
Telavox is a comprehensive, Cloud PBX that brings your business into the digital age. It's a powerful business communications solution with all the functionality you can wish for – and it's SUPER EASY to use.
Telavox contains everything you need to communicate and collaborate with your colleagues as well as with customers. Plus, there are advanced features like connectivity between conference phones, analogue fax machines, entry phones, and integrations with all the larger service providers.
You also get a powerful mobile device app, showing you stats on call times, usage, and callers. That means you'll always know how many customers call you, how long it takes your teams to satisfy them, and even who's calling.
Read more about our customers' thoughts on Telavox, and how it's made their days better and more effective.