The healthcare system has become significantly more efficient since the turn of the millennium. However, the size and costs of healthcare systems continue to grow. As healthcare providers strive to deliver high-quality and cost-effective services to their patients, they face several challenges. This article examines how UCaaS can help overcome some of the most common challenges in the healthcare industry.
Increased yearly costs for healthcare
The size and cost of healthcare systems spirals upward all over the world. In the United States, prices reached $4.1 trillion in 2020, which is expected to grow to $6.8 trillion in 2030.
There are many reasons behind the cost increases, including ageing populations and the increase in chronic diseases. The International Diabetes Foundation estimates that there are 537 million diabetics worldwide, and just in the EUR Region, 61 million people have diabetes. By 2045 that number is expected to increase to 69 million.
Medicines and treatments are becoming more advanced and complex, which means higher costs. At the same time, they contribute to increased quality of life, and we live longer than ever. For those who are active in healthcare and looking for ways to improve and streamline their communication to reduce costs and make things easier for both staff and patients, UCaaS can make a real difference.
What is UCaaS?
The number of communication channels is increasing, making it vital that they interact with each other. Therefore, there are many advantages to gathering all your channels, such as telephony, PBX, email, chat, and video calls, in one platform. Unified Communications as a Service (UCaaS) is a cloud-based communication solution that combines all channels in one system. Your other technical tools such as CRM systems, which are used to store information about contacts and patients, can also be integrated to create good opportunities for smooth communication.
UCaaS means that you subscribe to a cloud-based solution for Unified Communications, meaning you avoid high initial costs and only pay for the number of users you actually need.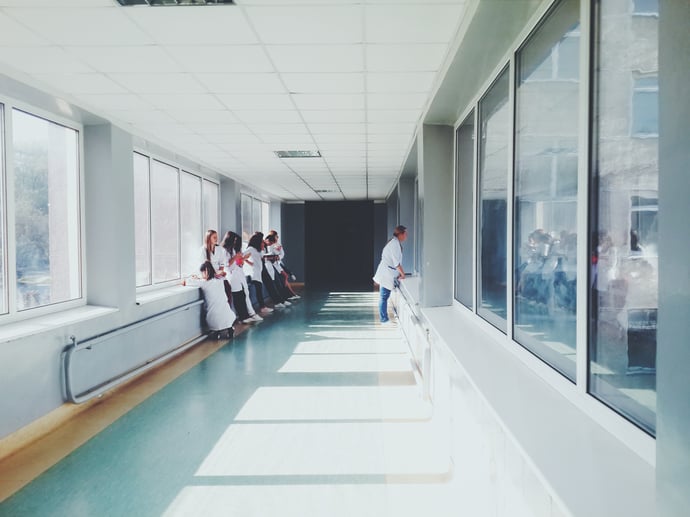 In healthcare, cloud-based UCaaS offers several advantages, improved patient care being the most important advantage of them all.
Common challenges in healthcare
Cloud computing
Resistance to cloud computing remains despite its rapid ascent. Certain healthcare facilities remain tethered to hardware-based, non-integrated systems onsite. Some are hesitant to get rid of these expensive systems. Sometimes, they are still paying for them. Others are wary of security in the cloud.
However, it is essential to understand that secure and reliable cloud computing is perfectly achievable today. In healthcare, cloud-based UCaaS offers key advantages. Streamlined, lower-cost operations are an example. Lower total cost of ownership is another. Improved patient care is the most crucial advantage of all.
Internal communication
In large complex ecosystems, communication inevitably becomes a challenge. There is often no standardised structure for communication, which increases the risk of errors. Despite being ineffective, outdated tools, such as fast phones and closed VoIP systems, are kept. In addition, the staff is overloaded with unnecessary alarms and notifications.
In some healthcare organisations, there's still a need to migrate data endlessly between incompatible systems. Sometimes, incompatibility drives a need to duplicate data on various devices. As clinicians and caregivers sort through this morass, delays occur. Finding a patient's history takes a lot of manual work. Test results may take too long to arrive. Sometimes results may not get to the patient at all. Clinicians may be making decisions based on incomplete or out-of-date information. All this can cause people to lose confidence.
But if healthcare providers can avoid burdening the patient with a slow diagnosis and treatment process, the quality of care improves significantly. Seamless experiences lead to happier patients and increased trust, and a UCaaS solution can provide a smoother process.
9 ways in which UCaaS can help solve these challenges
1. Only a single call and number are necessary
Communication with busy physicians has long been problematic with a confusing array of landlines (both to the office and the hospital) and smartphones. It is now possible to establish a single channel for providing family members and the health team with the latest patient updates.
2. A clear overview and faster communication
With a UCaaS solution, you always have real-time access to the entire communication queue in real-time. Data-based decision-making becomes more effortless, e.g., when it's time to lay out the schedule. With UCaaS, you combine multiple call center services in a single platform: voice and IP telephony, instant messaging, video conferences, voicemail, IVR, and more. This means that, for example, doctors in the field can quickly and easily access test results and set up online consultations.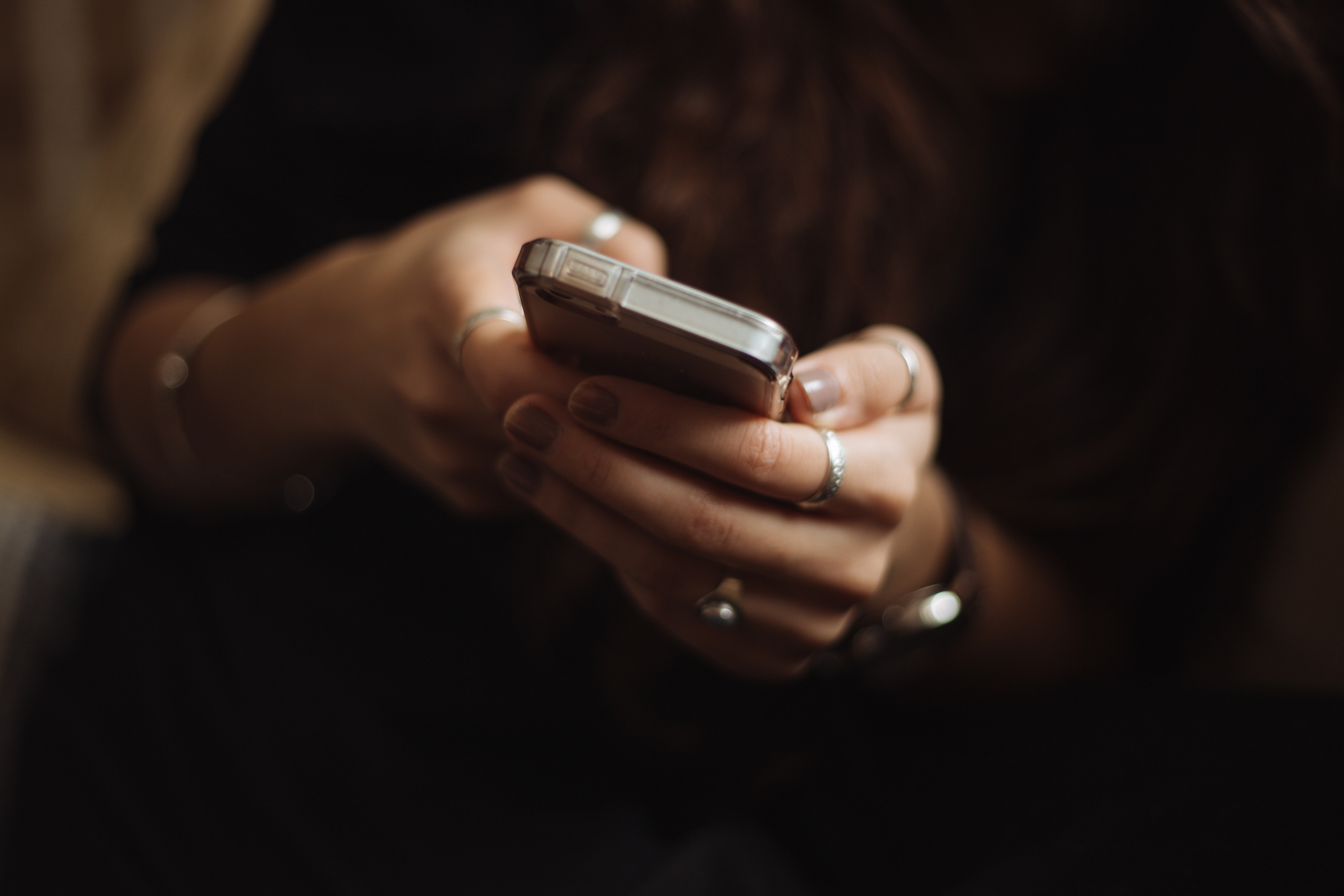 With UCaaS, video conferences and even exams via smartphone require no special hardware.


3. Smoother telehealth and eHealth
Remote examinations, consultations, and other forms of telehealth provide high-level care, even over long distances and in full emergency departments. UCaaS doesn't require specialised hardware for video conferencing or medical examinations. Patients, doctors, and specialists can even use the services via mobile and focus entirely on care.
In Sweden, for example, the acceptance of digital care is increasing, and more people are using healthcare e-services and e-prescriptions. As telehealth grows, UCaaS can adapt resources to demand and, in some areas, manage doctor shortages better than older systems.
4. Enhanced collaboration – even for mobile teams
Mobile communication is becoming increasingly important in healthcare, intending to achieve improved collaboration. With the help of UCaaS, mobile communication lands on an entirely new level. Gone are the stratified communication systems that once divided team members. No matter how scattered the organisation's clinics and human resources are, everyone can interact through a single number.
5. Simpler administration for the IT department
IT professionals face a daunting array of demands and expectations in a constantly changing work environment. UCaaS empowers them, and employees can spend less time putting out fires and instead focus on long-term planning. Integrations between various communication channels, CRM systems, and analytical tools are a piece of cake.
In addition, UCaaS leads to reduced costs, improved system performance, and increased security thanks to, among other things, single-pane management, automatic tech upgrades, rapid security patches, and enhanced disaster recovery.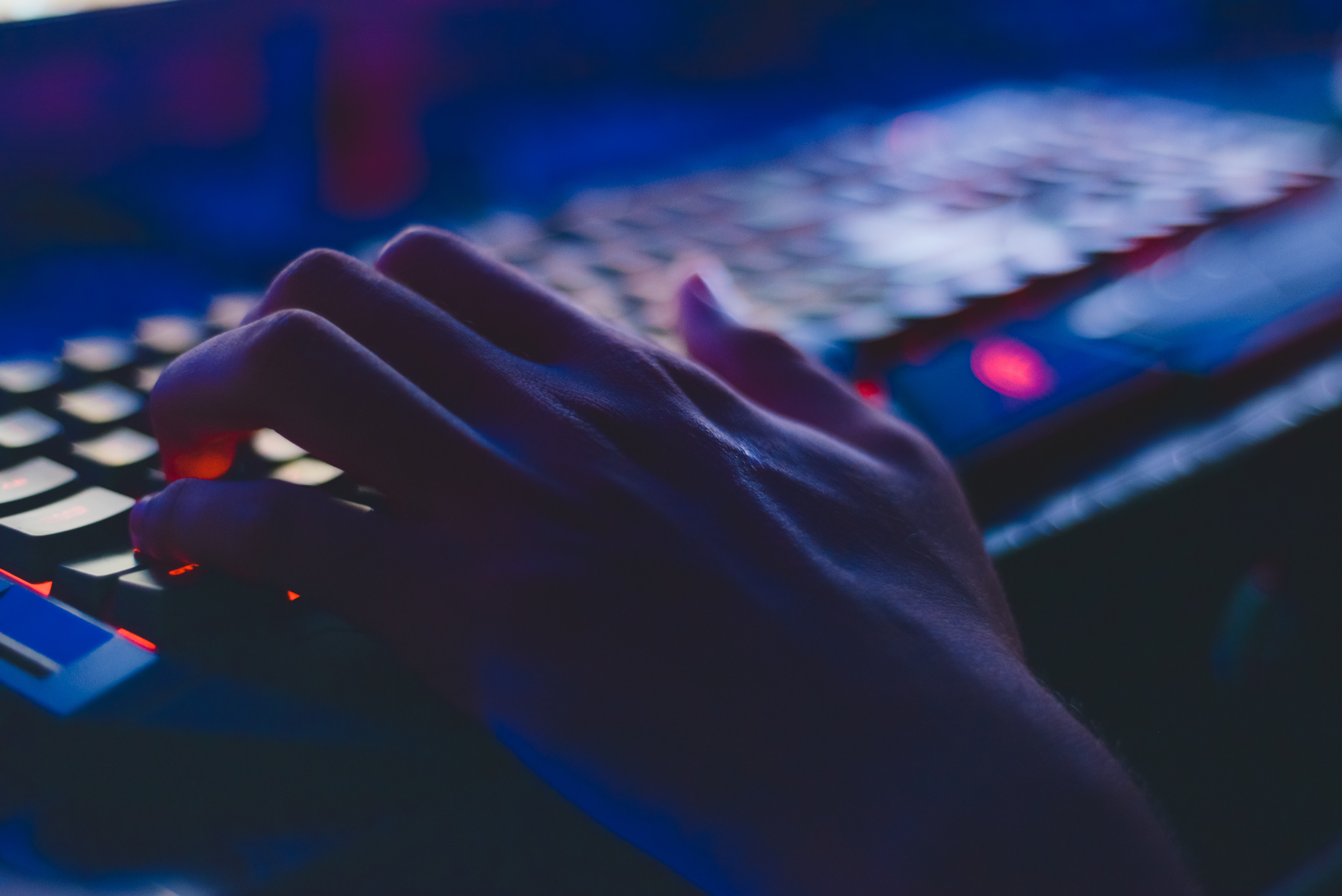 Antiquated communication channels expose healthcare organisations to avoidable cyber incidents.
6. Strengthened cybersecurity
According to IBM, the cost of a data breach has never been higher, and the general price for a single data breach in 2022 is USD 4.25 million. In addition to the direct cost, adverse effects can also linger for several years.
Healthcare cyberattacks lead to poorer patient care and increased mortality, and outdated communication channels contribute to the problem. Modern systems, such as cloud solutions, could have avoided many attacks. More resources can be devoted to identifying, isolating, and eliminating cyber threats with cloud services.

One easy way to add an extra layer of security is to add BankID to your telephony solution. BankID is a Swedish digital identification service and how most governments, regions, and companies ensure safe customer identification in Sweden. Integrating BankID with your telephony solution provides a secure identification process for everyone calling, which is vital for all Swedish companies and companies operating in Sweden.
7. Unleash the potential of IoHT
The Internet of Things is revolutionising many industries, and in healthcare, it's called the Internet of Health Things (IoHT). An example of an intelligent IoHT service is that data generated by sensors can be migrated to the cloud. Remote monitoring and data collection can grow and be managed like never before without wasting resources, resulting in more informed decision-making. Now also comes fast 5G and other advances in wireless connectivity. The right UCaaS solution integrated with IoHT is just the beginning, and the value of IoT is expected to grow to USD 188.2 billion by 2025.
8. Finance and accounting
The accounting department is freed from having to monitor significant capital investments in communications hardware. The cost of organisation-wide, cloud-based communication appears on a single monthly invoice. And gone are also the unpredictable costs of hardware repair, as well as costs associated with training and re-training.

Read more: How to structure your budget for UCaaS
9. Match use to need
UCaaS is subscription-based, and when staff numbers change, it's easy to adjust. Add new users, remove users when people leave, and avoid spendings on unused contract services.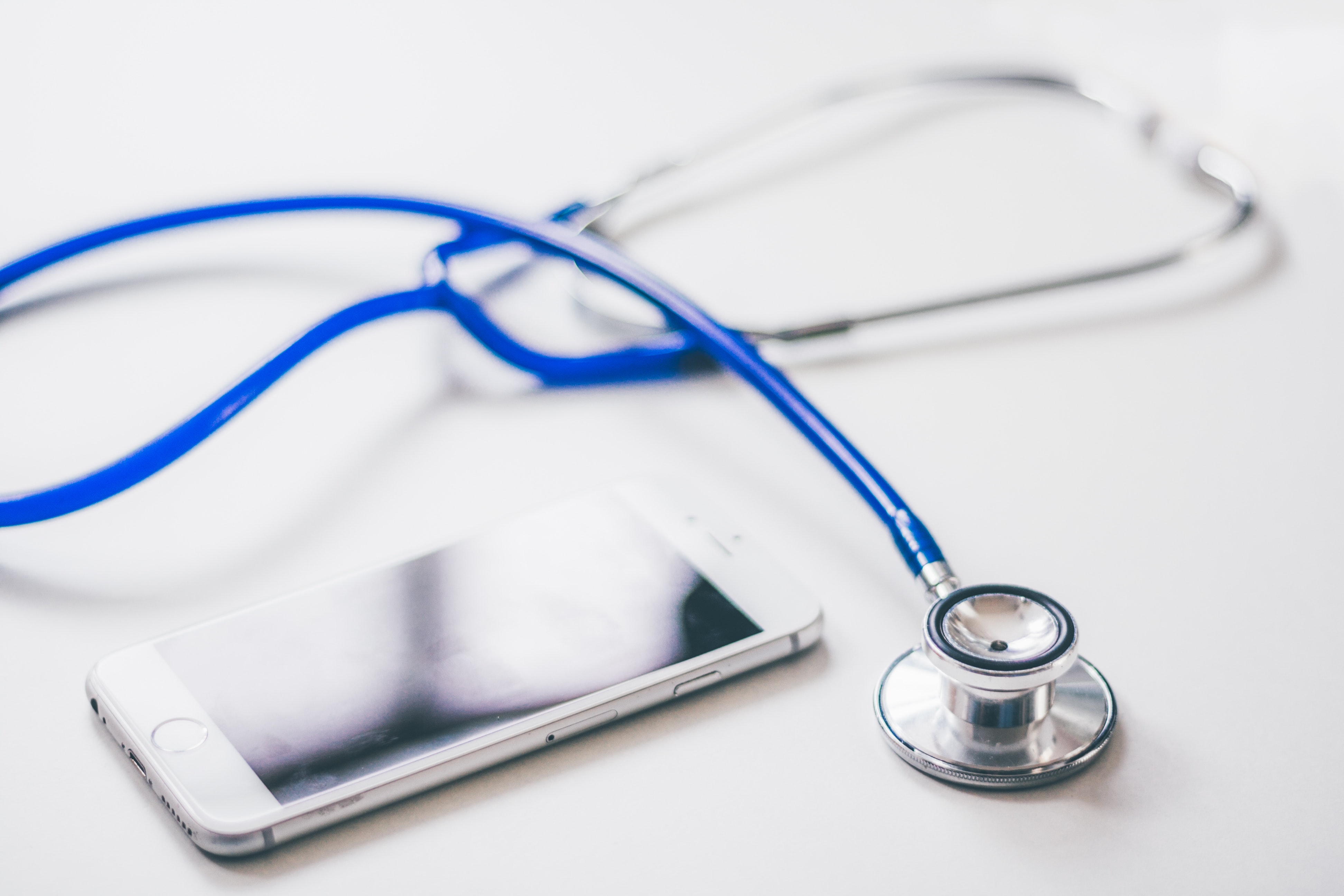 To find the right UCaaS provider for your organisation, you need to ask the right diagnostic questions.
Choosing the right UCaaS provider
The benefits of UCaaS are many. But how do you select the right UCaaS communications solution for you? Get closer to a decision by asking yourself these questions:
How well will a given UCaaS solution integrate into your particular organisation?
How well do your needs and a given UCaaS solution align?
What is the history of reliability for a given solutions provider?
Does the provider meet and exceed data privacy and tracking standards?
What is the customer interest, evidenced by contracts and contract renewals?
Is the solutions provider complacent or committed to new advances?
Summary: UCaaS for healthcare
The demand for needs-based communication in healthcare will only increase. Secure, cloud-based UCaaS services have lower entry costs and provide smoother communication. You only pay for the users you need, and the service is easy to manage and maintain.
UCaaS also meets the requirements of today's patients, who expect the same smooth communication as they experience in their everyday life. They hope to have access to information about their case when and where they want, around the clock. Why shouldn't healthcare work like the rest of the world?
Those who work in healthcare are also offered a range of advantages with UCaaS. They don't have to hunt for information and can focus on care and patient contact. The IT department can outsource simpler tasks and get more time to focus on the business.
Telavox UCaaS solutions can offer robust benefits to businesses, with documented improvements in productivity, patient satisfaction, and security. Read more about how Anicura, a Swedish company offering professional care via animal hospitals, reduced its telephony costs by 30 percent. Or how the dental care chain Aqua Dental can maintain good customer service with the help of Telavox. If you have any questions, you are always welcome to contact us.