As healthcare providers strive to deliver high-quality and cost-effective services to their patients, they face a number of challenges. In this article we will have a look at how Unified Communications can help overcome some of the most common obstacles in the healthcare industry.
Many new efficiencies have benefitted healthcare since the turn of the century. Still, the size and cost of healthcare systems spirals upward. In the United States, costs reached $3.5 trillion in 2017, equal to 17.9 percent of GDP. In the European Union, healthcare expenditures as a percentage of GDP are less, but still significant. Expenditures in France, Germany and Sweden exceed 11 percent of GDP. Member states average 10 percent.
Many forces drive healthcare expansion. Aging populations and increases in chronic diseases are two examples. For example, the International Diabetes Foundation estimates 58 million diabetics in the EUR Region. By 2045, the number will increase to 66.7 million.
More advanced and complex treatment protocols also increase costs. At the same time, healthcare successes deliver a higher quality of life, and for more years, than ever before.
Against this backdrop, the arrival of cloud-based UCaaS is welcome indeed.
What is UCaaS?
Unified Communications as a Service (UCaaS) consists of cloud-based communication solutions unifying all channels into a single system. It is a truly holistic approach to healthcare communications.
First, Unified Communications (UC) delivered more cohesive communication both inside and outside healthcare facilities. It accommodated many channels, including telephony, chat, PBX, video calls and mail. There were limitations, however. The hardware took up space. The communications systems were costly to manage and maintain. Now, UC is taking the next step to comprehensive, cloud-based software as a service. Hence the new term, UCaaS.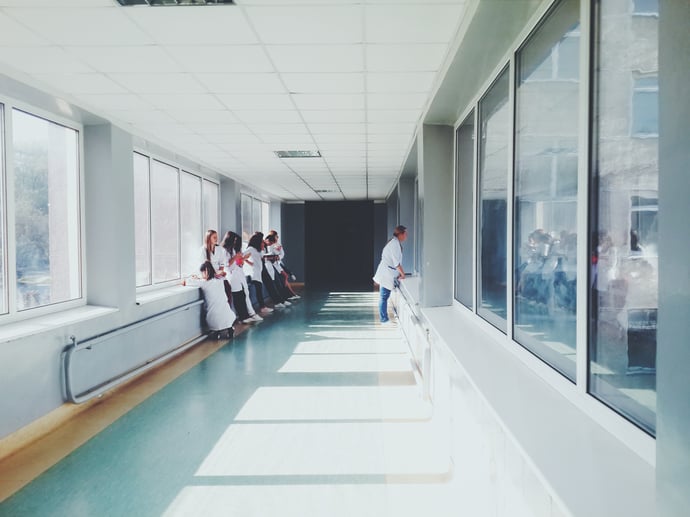 In healthcare, cloud-based UCaaS offers several advantages, improved patient care being the most important advantage of them all.
Challenges in Healthcare Communications
Resistance to cloud computing remains despite its rapid ascent. Certain healthcare facilities remain tethered to hardware-based, non-integrated systems onsite. Some are hesitant to jettison these expensive systems. Sometimes, they are still paying for them. Others are wary of security in the cloud.
However, it is important to understand the pioneering days of cloud computing are behind us. In healthcare, cloud-based UCaaS offers key advantages. Streamlined, lower-cost operations are an example. Lower total cost of ownership is another. Improved patient care is the most important advantage of all.
It's inevitable that communication challenges arise in large, complex ecosystems. A study by Spyglass Consulting asserts that the communications status quo burdens providers due to:
An absence of standardized communication protocols that increase errors
Lingering use of outdated tools like landlines, pagers, overhead paging and proprietary VoIP
Communications overload and alarm fatigue from many devices and systems
In some healthcare organisations, there's still a need to endlessly migrate data between incompatible systems. Sometimes, incompatibility drives a need to duplicate data on various devices. As clinicians and caregivers sort through this morass, delays occur. For example, test results are delayed. In some instances, results may not even get to the patient tested.
Anywhere in a service economy, disjointed services undermine confidence and sabotage trust. By contrast, seamless experiences increase satisfaction and build trust. Many a patient journey is fraught with anxiety borne of medical uncertainty. Any healthcare provider who keeps the "process" from adding to the patient's burdens improves the quality of patient care. The right UCaaS solution replaces an experience that is disjointed at times. The UCaaS communications journey is smoother and more cohesive.


How UCaaS Meets These Challenges
Successful implementation of UCaaS delivers key advantages to providers and patients alike. We'll review some of them here.
Single call, single number
Both incoming and outgoing communication benefits from a UCaaS solution. It is possible to make a single call to disseminate the latest information with the patient's care team. Communication with busy physicians has long been stymied. A confusing array of landlines (both office and hospital), pagers and now smartphones. It is now possible to establish a single channel for providing family members with the latest patient updates.
Single-pane simplicity
With a UCaaS solution, you always have real-time access to your complete communications queue. Data-based decisions are easier than ever. For example, use up-to-date information to help make staffing decisions. It is hard to overstate the value of single-pane access to information. Analyses are more timely, cohesive and accurate in a unified communications environment.
Unified Communications (UC) integrates varied communication methods like:
voice and IP telephony
instant messaging
web & video conferencing
interactive voice response
call center services
voicemail
With UCaaS, groups once left out of the communications loop are now included. For example, field clinicians can readily access test results and consultations. It doesn't matter whether they are at care facilities or patients' homes.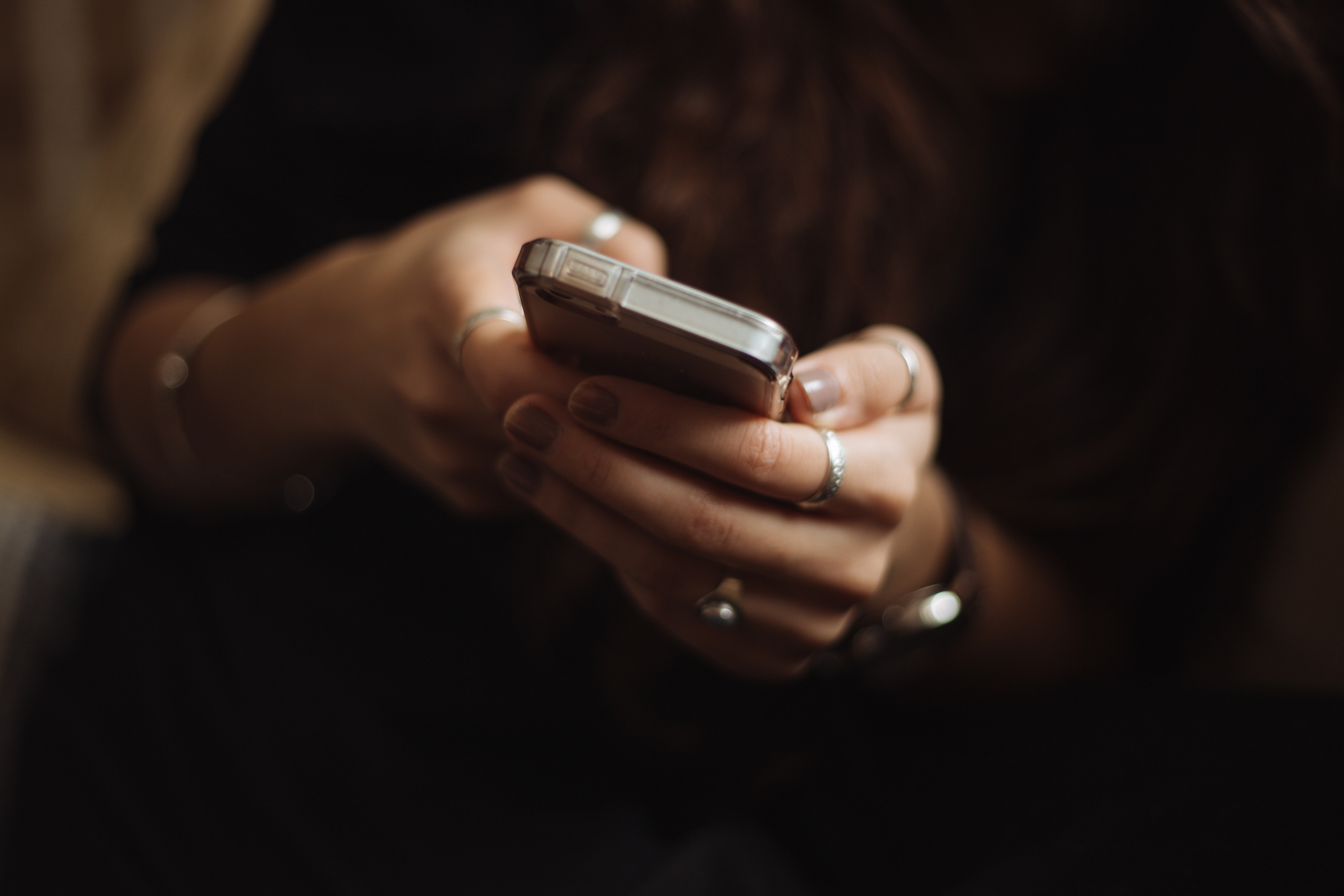 With UCaaS, video conferences and even exams via smartphone require no special hardware.


Telemedicine (Telehealth)
Remote exams, consultations and other forms of telemedicine deliver high-level care. Telemedicine overcomes the challenges of remote geography and emergency room bottlenecks. With UCaaS, video conferences and even exams via smartphone require no special hardware. Patients, care physicians and specialists can all interact with a full focus on patient care.
According to the American Medical Association (AMA), telehealth is growing faster than any other "place of care." A Fair Health review of insurance claims from 2016 to 2017 revealed these place of care changes:
Telehealth - up 53 percent
Urgent care - up 14 percent
Retail clinics - up 7 percent
Ambulatory surgical clinics - up 6 percent
Emergency departments - down 2 percent
In a time of burgeoning growth in telemedicine, UCaaS makes it possible to align resources with demand. For example, UCaaS efficiciency better copes with physician shortages in certain areas. It integrates diverse mobile communications into a secure, unified whole.
Enhanced collaboration
One study says that 73 percent of hospitals already have or plan to develop mobile communications. Increased collaboration is a key motivation. UCaaS takes mobile communications to a whole new level.
Welcome to a new era, that of a true virtual office. Gone are the stratified communication systems that once divided team members. No matter how scattered the organization's clinics and human resources, everyone can interact through a single number. With UCaaS, caregivers can work from anywhere at anytime. Wherever they may be, they can access information in real-time. Colleagues can consult at their convenience.
Reduce alarm and alert fatigue
Redundant or excessive alarms and alerts leave caregivers weary, distracted or even overwhelmed. An article posted by the American Association for Physician Leadership notes that EMR systems may flash more than 100 alerts in a single 8-hour day. Any method for reducing alerts overall is undoubtedly welcomed by many healthcare professionals.
IT benefits
IT professionals face a daunting array of demands and expectations. They exist in an always changing environment that continues unabated 24 hours a day, 365 days a year. So often, there is zero allowance for failure. UCaaS empowers IT administrators in ways heretofore unknown.
IT departments also see reduced costs, improved system performance and enhanced security. Examples include:
Single-pane management
Tech upgrades automatic
Security patches promptly delivered
Disaster recovery enhancements
With all of these improvements, IT professionals spend less time putting out fires. This leaves more time for proactive, forward-looking measures. They are free to focus on the unique needs of their healthcare organizations. They can propose ideas for further improving services and streamlining processes.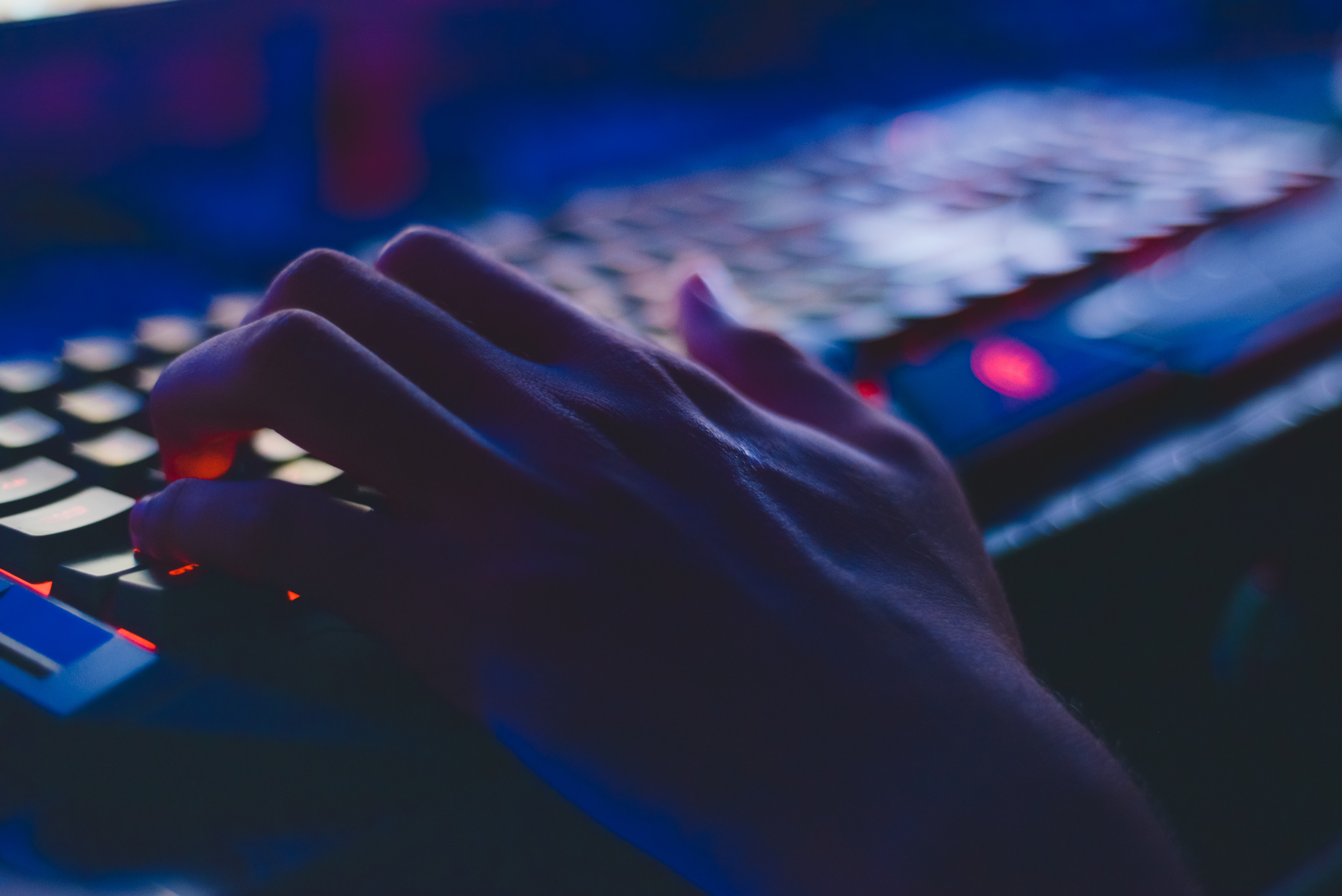 Antiquated communication channels expose healthcare organisations to avoidable cyber incidents.
Cybersecurity
Every year, the Ponemon Institute and ATT Security publish their Data Breach Report. The cost per incident is high, and it's growing. In healthcare, data breaches can cost hundreds of dollars per record. Worse yet, the after effects of a breach can linger for years.
The AMA says that 83 percent of physician practices have already suffered through some type of cyberattack. Antiquated communication channels expose healthcare organisations to avoidable cyber incidents. They are often difficult to track down and defeat. Cloud vendors have an advantage. They can better focus resources on identifying, isolating and defeating emerging cyber threats. Seeking out a UCaaS provider with cybersecurity expertise further increases peace-of-mind.
Unleash the potential of IoHT
The revolution in the Internet of Things (IoT) is transforming many industries. In healthcare, there is the Internet of Health Things (IoHT). It is almost impossible to overstate the current and future impact of IoHT. An Accenture report says, "According to estimates, the value of IoHT will top US$163 billion by 2020, with a Compound Annual Growth Rate (CAGR) of 38.1 percent between 2015 and 2021."
Hospitals are among the key beneficiaries as data generated by sensors migrates to the cloud. IoHT allows for a tremendous expansion in remote monitoring and data gathering. It conserves healthcare resources while promoting more informed decision making. The arrival of low-latency 5G and other advances in wireless connectivity makes IoHT more viable than ever. The right UCaaS solution integrates with the Internet of Health Things to better unleash its full potential.
All of this accrues to the patient's benefit.
Finance and accounting
Team members in finance and accounting benefit from the simplification of UCaaS on many levels. The accounting department is freed from having to monitor major capital investments in communications hardware. The cost of organisation-wide, cloud-based communication appears on a single monthly invoice.
Gone also are the unpredictable costs of hardware repair. Gone are costs associated with training and re-training. UCaaS reduces or eliminates travel expenses for trainers and others.
Advanced integration
There's more to UCaaS than combining disparate communication channels into one. For example, you can integrate various communication channels with CRM-systems and analytical tools.
Match use to need
As a subscription-based service, UCaaS is as fluid as rising or falling employment. Add new users or cancel subscriptions when employees leave, whatever the reason. Gone is the waste associated with contractual obligations that extend well past the useful life of a given subscription.
Cope with healthcare acquisitions
Mergers and acquisitions are common in an era of healthcare consolidation. This reality impacts many clinics, care facilities and other healthcare organisations. UCaaS ensures continuity through these transitions by maintaining a unified user experience.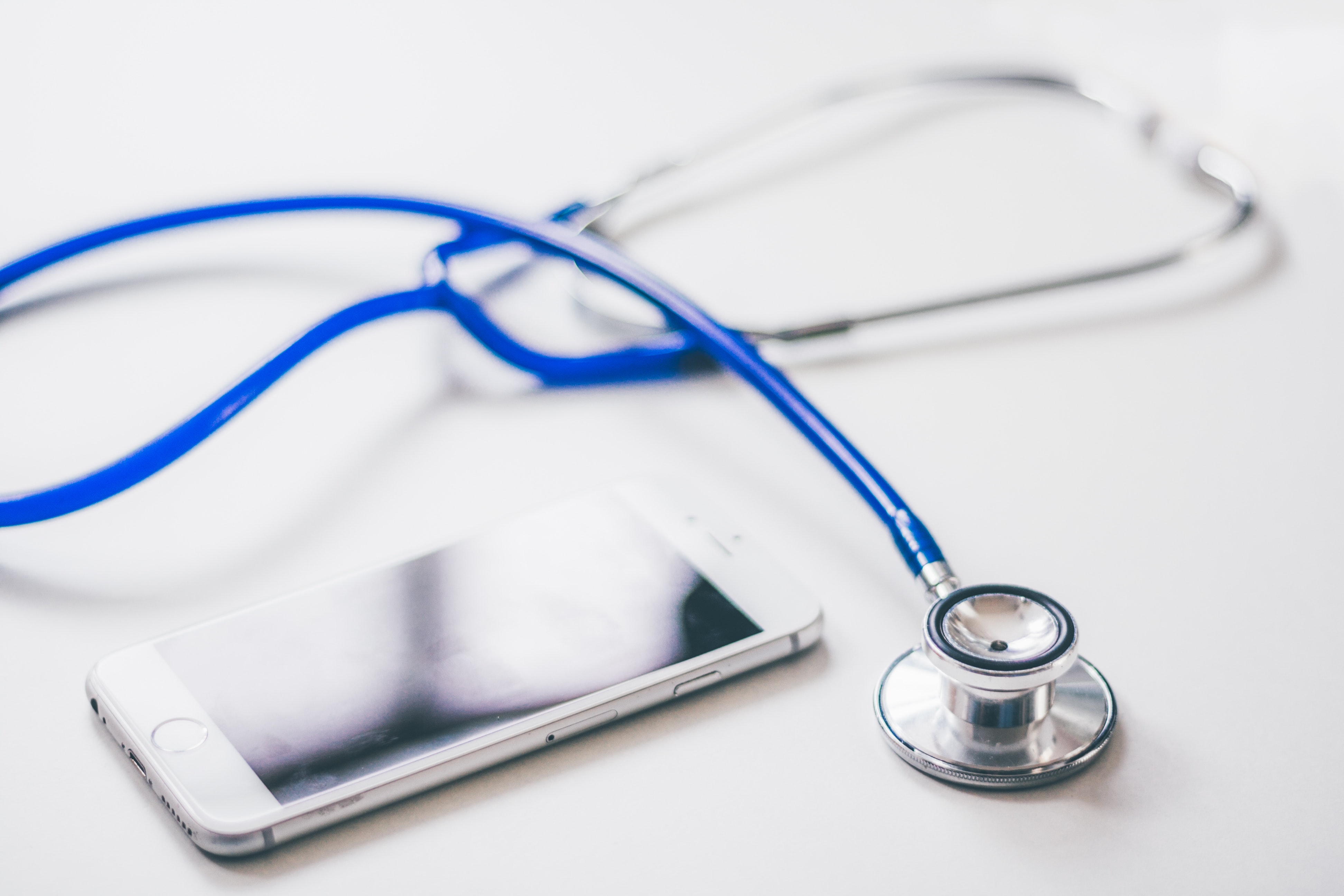 To find the right UCaaS provider for your organisation, you need to ask the right diagnostic questions.
Choosing a UCaaS Provider
UCaaS delivers information in a rapid, ubiquitous and secure way. The benefits are many. But how do you go about selecting the UCaaS communications solution that's right for you?
Ask these questions:
How well will a given UCaaS solution integrate into your particular organisation?
How well do your needs and a given UCaaS solution align?
What is the history of reliability for a given solutions provider?
Does the provider meet and exceed data privacy and tracking standards?
What is the level of customer interest, evidenced by contracts and contract renewals?
Is the solutions provider complacent or committed to new advances?
Summary: UCaaS for Healthcare
The need for comprehensive, on-demand healthcare communications will only grow. It is undeniable that secure cloud-based UCaaS requires less capital upfront. UCaaS is a cloud-based, subscription model that streamlines communications. You only pay for the number of users you need to support. It is also easier to manage and maintain. Gone are the large upfront investments in hardware.
UCaaS addresses evolving patient expectations. Healthcare consumers expect the same communication options they experience in their daily lives. They expect to access their own health information when and where they want it, 24/7.
UCaaS also liberates healthcare professionals from daily tedium. This allows them to better focus on important goals regarding patient care. It also allows IT pros to outsource more basic things. This frees them to better focus on the unique needs of their organisations.
In the past, fragmented communications sometimes compromised patient outcomes, clinician productivity and even cybersecurity. Today, piecemeal systems give way to the integration offered by UCaaS. The opportunities for enhanced collaboration are many. They extend from remote clinics to busy emergency rooms.
Ultimately, every stakeholder in a healthcare system stands to benefit from the inherent efficiency of UCaaS. This efficiency benefits clinicians, IT staff and others in a healthcare organisation. Above all else, it benefits patients.
About Telavox
Telavox UCaaS solutions offer healthcare enterprises important advantages. These include marked improvements in important areas like productivity, patient satisfaction and security.
Telavox embraced the cloud more than 15 years ago, in 2002. We don't need to adapt to the cloud because we've been in it all along. Today, Telavox delivers world-class communications platforms across many industries. They make everyday life easier for more than a quarter-million users. Telavox delivers the efficiency, transparency and accessibility today's progressive organisations demand.
For prompt and professional assistance, please contact us.