Are you planning on getting a PBX for your company? Nice! It will improve your customer satisfaction, efficiency and reduce your costs. But since it's a jungle out there, it is not an easy choice. Here we provide some good advice so that you, as a small business owner, find a supplier that suits your needs.
Content:
Why even small businesses should use a PBX
It might feel unnecessary for you as a small business owner to have a PBX. But is a personal mobile number enough? No, not if you want people to take you seriously. It's hard enough to receive calls and not know if it's the mother-in-law or a customer.
With a PBX, it becomes so much easier for you to handle company calls. Also, you increase your service, professionalism, and productivity – while saving time and money. The list of benefits can be made long, even for you with a small business.
---
The benefits of a PBX for a small business
The best service possible
Today's customers are often well-informed and keep track of the competition. A missed call is all that is required for them to turn their backs on you. The first impression is crucial – which is why you need to treat your customers in the best way.
With the right choice of PBX, you can easily control how it should function to give the customer the best service. If you are not available, the PBX will answer with a voice answer or forward the call to a colleague.
It makes a professional impression
Just because you are a small company, it doesn't mean that you should have a small-scale appearance. With a PBX, your image appears to be reliable professionals. Greet customers with a welcome message that informs about your opening hours and connects them to the right person.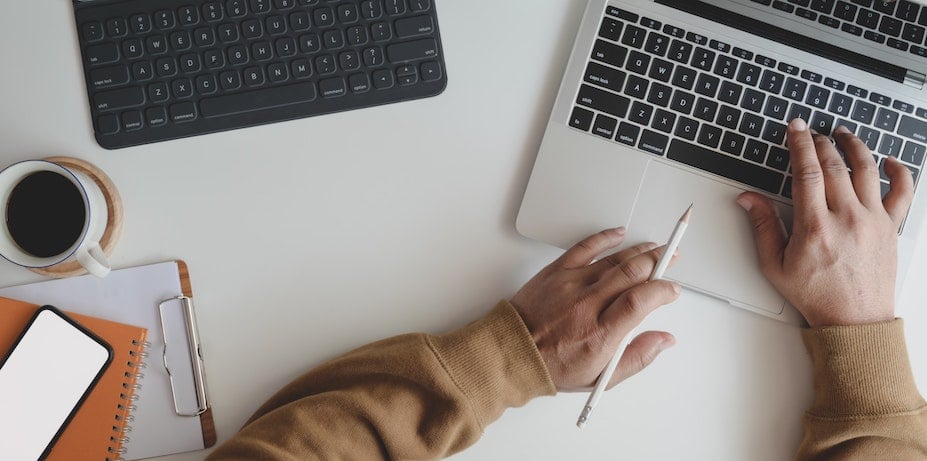 Enjoy the benefits of working remotely
A smart PBX – we suggest a cloud-based one – makes it easy to work remotely. A PBX gives you freedom, as all exchange functions are available on your mobile. Some providers also support smart features like chat and video conferencing, which simplify your work at all times.
A PBX can take your company to the next level, not least when it comes to customer service. But which supplier should you choose? Read on to learn more about what features you should need from the provider you choose.
---
Keep this in mind when choosing a PBX provider
A cloud PBX gives you flexibility
One of the best choices you can make is to choose a cloud-based solution. A cloud PBX makes it possible to integrate your telephony with the computer, mobile, and fixed connections. A physical PBX is not only expensive – it is also problematic to handle. A cloud PBX is an obvious choice for companies that strive to be agile and cost-effective.
The importance of a mobile app
Working from home has become a reality for many today, and we are used to working on the go. Having access to a mobile app then makes it easy for everyone to manage your PBX. Change your opening hours, or adjust your availability with profiles and forward calls.
We have lots of smart apps on our mobiles, so why shouldn't your PBX be as easy to use? Make sure the solution you choose has an intuitive interface too!
With a mobile app, you have the PBX in your pocket at all times and can make changes without external help. That takes us to the next point:
Do it yourself!
With a cloud-based PBX, you can control everything yourself. Say goodbye to having to stand in a telephone queue to change your opening hours or record a welcome message. With the right choice of supplier, you get a solution that gives you control. This way, you do not have to spend time supporting things you can take care of yourself.
At the same time, it does not hurt to have a supplier who can help if there is a crisis:
Choose personal and flexible support
Make sure the supplier has a support person who knows your industry and the challenges you face. Choose a personal contact person instead of an anonymous service department. You deserve it.
A solution you can grow with
There will come a day when you are no longer a small business. That's why you need to choose a supplier who can grow with you. With the right PBX, you can scale up or down your business as needed.
Thanks to flexible licenses, you do not have to be stuck with expensive subscriptions. Instead, you can assign phone numbers to new employees if someone quits. The same applies to the functions you use: add or remove telephony (fixed and mobile), intranet, chat, video conferencing, and contact center as you scale up or down.





A cost-effective solution
A cloud PBX is a smart choice – not least when it comes to costs. Choose a provider that makes invoicing easy. How about an invoice a month for all services? Avoid spending time analysing complicated invoices.
Summary
Even as a small business, a PBX can make a big difference. That is why the choice of supplier is so important. Here are the requirements you should set when choosing a supplier.
Is everything gathered under one roof?
A cloud-based PBX makes it easy to handle all your calls. It streamlines your business and lowers your costs.
Is it easy to work remotely?
Look for a supplier that offers a flexible solution that works on the go, regardless of the platform.
Can you handle the gear on your own?
When you can handle your calls yourself, you become much more efficient and can use the time for customer meetings instead.
Can you scale up and down with the solution?
Whether you are expanding or need to slim down your business: always invest in the future.
Do you get personal service?
The right supplier is familiar with your industry and provides personal treatment.
---
Why Telavox may be the right solution for your business
In Telavoxs' solution, you avoid unnecessary costs and can scale up and down without friction. With us, you can combine our PBX services as you want. You choose whether to invest in an unlimited number of PBX services or just one. Add services like queue function, fax mailbox, or multiple voicemails, as needed.
Do you want to know more about how you can streamline your business with a PBX? Book a free demo, and we'll tell you more about how Telavox can help you!