Companies in banking and finance need to meet a lot of requirements. This calls for a telephony solution that can go the extra mile. The industry needs scalable solutions, important features such as call recording, and the possibility to integrate with other applications.
Here, we list 6 benefits of Unified Communications as a Service (UCaaS) that are especially useful for banking and finance companies.
1. Improved internal collaboration
Banks and financial firms require extensive collaboration across a range of departments. Wealth managers need to speak to research analysts while customer support staff collaborate across time zones. Effective collaboration requires software solutions that eliminate friction.
UCaaS makes it possible for diverse teams to collaborate and coordinate seamlessly. Since UCaaS operates in the cloud, team members can access information on any device, in any location. Contact center supervisors can monitor progress on a smartphone in real-time. Research analysts can analyse data without ever being in the same room.
2. More responsive and efficient customer service
In the past, customers called a centre, waited on the line, and spoke with a representative. High call volume would often lead to a significant decline in customer satisfaction.
With UCaaS, companies can provide and manage a wide range of communication channels efficiently. An integrated UCaaS solution will enable customers to reach you in any channel they wish. Customers can also easily switch from a chat conversation to a phone call without friction.
UCaaS makes it easy to manage customer relationships in a single interface and ensure customers are never stuck on hold.
Read more: 4 easy steps for successful business telephony
3. Only pay for what you actually use
Does your company have an old PBX solution? Perhaps a physical one? In that case, there's a lot to gain by switching to a cloud-based PBX. An on-premise PBX is costly, has limited functionalities, and makes it hard to scale up and down the number of users.
With a cloud PBX, it's easy to make changes to your telephony according to your needs. Adding or removing users is a piece of cake, and you only pay for what you actually use – thanks to licenses you can terminate, pause or move between users. This can lower your overall costs since you won't have to pay lump sums for hardware and infrastructure. Once purchased, it's difficult to grow or reduce that infrastructure to meet demand.
Banks and financial services firms don't face consistent customer service call volume. Calls tend to be concentrated around specific periods (holidays, Christmas, etc.) and decline dramatically during other periods. UCaaS systems are cloud-based and allow companies to scale their resources up or down as needed quickly.
Read more: How to structure your budget when buying UCaaS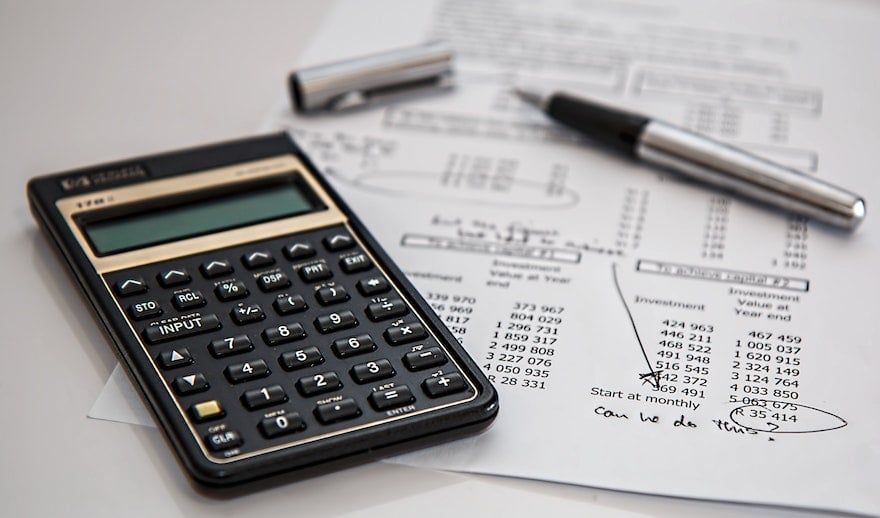 4. Secure communications
Banks and financial firms are responsible for safeguarding consumers' confidential banking information, and face increasingly frequent cyber attacks. These companies need to ensure their internal communications are secure and stay one step ahead of hackers.
It's critical to ensure that any UCaaS provider adheres to rules and regulations required for your industry. The best solutions deliver a secure platform with reliable cloud services. Simply put, UCaaS helps banking and finance companies respond to the needs of the industry.
5. Lots of intelligent integrations
One of the main benefits of a UCaaS solution (like Telavox) is that it's easy to integrate with other solutions. Whether you want access to your CRM system for improved customer service or would like to use telephony in Microsoft Teams, Telavox supports that.
We previously mentioned the importance of security, and an integration that's of special interest to banking is the one we have with BankID. It makes it easy to verify a caller, and the agent can be sure they're speaking to the right person.
Take a look at the integrations we offer and discover how you can make your organisation even more efficient.
6. Convenient call recording
An important and often necessary feature for banking and finance is the possibility to record calls. It's a must in order to listen to what was said in meetings and verbal agreements.
Everyone can benefit from being able to listen to a conference call or a negotiation with a client. Plus, customer service can use the feature to measure customer satisfaction.
Jonas El Gahly works as Enterprise Sales Executive at Telavox, and has a lot of experience helping large companies in the industry:
"Unlike other suppliers, Telavox uses so-called passive call recording (via SFTP). Active call recording, on the other hand, means that you need to start the recording manually, which isn't compatible with MiFID II (Markets in Financial Instruments Directive)."
The recorded calls are only accessible to employees with the correct permissions. You can record your calls using your mobile phone, desk phone or softphone.
Read more about call recording and the GDPR.
In conclusion
Banks and financial firms need to rethink internal communications if they want to evolve. Scalable UCaaS solutions can help boost collaboration while improving service and reducing cost.
UCaaS helps financial firms stay agile, flexible, and better able to respond to industry challenges. A solution, such as the one offered by Telavox, comes with a wide range of benefits for banking and finance companies.
Efficient internal collaboration.
An improved customer experience, no matter the channel.
A scalable solution you can customise according to your needs.
Secure communication with easy handling of customer data.
Smart integrations with other systems and apps.
Convenient call recording.