Since almost everything had to go digital during the pandemic, many companies began implementing a digital onboarding process. After carrying out hundreds of digital onboardings since the beginning of 2020, Ewa Thylén, Unit Manager at Tillväxtverket, truly knows the key to success.
Helping thousands of companies survive
Tillväxtverket is a Swedish national authority that works for sustainable growth for companies throughout the country. The pandemic resulted in shutdowns, restrictions, and harsh conditions for many companies. That meant that Tillväxtverket quickly needed to reorganise and hire hundreds of employees to a new department to provide financial support to Swedish companies in need. Ewa Thylén is one of six Unit Managers for the department. Each unit manager is responsible for a unit. She believes a notable reason for the success is that they have created a well-functioning culture.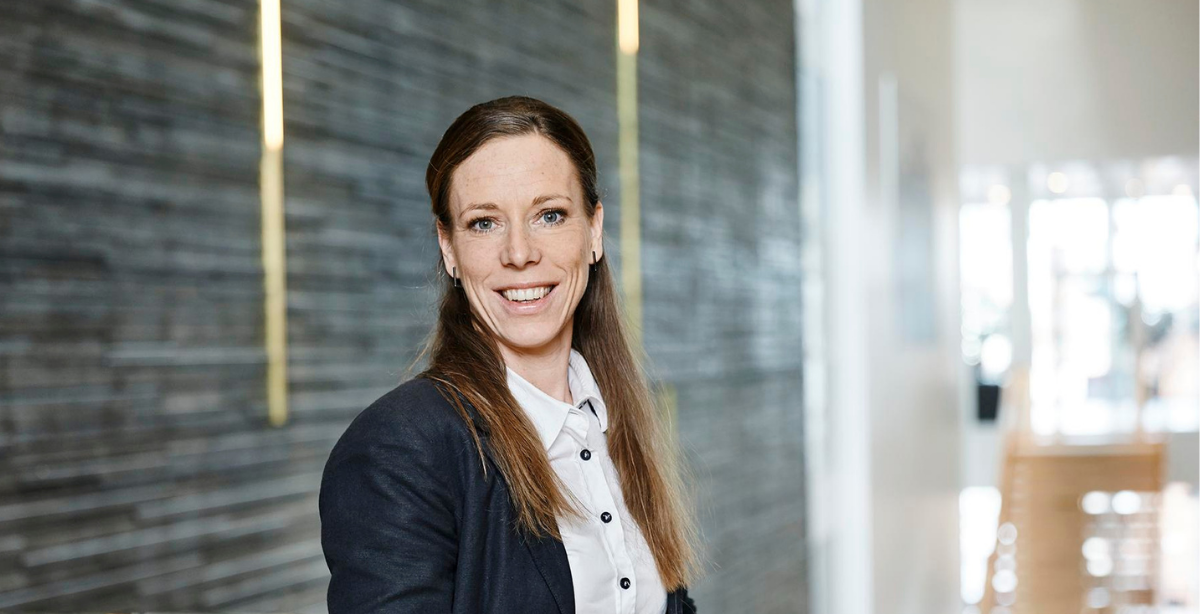 Ewa Thylén, Unit Manager at Tillväxtverket.


"This had never been done before, so there was no strategy in place; it was learn-by-doing – all while doing all the work online, mostly from home, but still we've managed to create an exceptional digital environment", says Ewa.

A digital onboarding – from beginning to end
An onboarding process where newly hired employees are introduced to an organisation is essential since it will help the new employees to understand their position and the job requirements. In total, around 500 employees have been onboarded to the new department at Tillväxtverket – all of them 100% digitally, meaning Ewa did not meet any of them in person. The complete hiring process has been digital, including the five group leaders she's hired.
For the digital onboarding process, Microsoft Teams has been paramount. Tillväxtverket has set up an introduction schedule with a structured onboarding process there – and let's remember this has been used for around 500 people.
It's a very structured process. All new employees receive an introductory program with information and videos they can watch at their own pace. They are also assigned a mentor who helps them and can answer all questions, something that has been highly appreciated.
Tip: How to connect your cloud PBX to Microsoft Teams
The very first day
The new employees come to the office Monday morning to pick up their computer at a specific time. When they open up their computer, everything has already been set up by the IT and HR departments. Online meeting invitations are scheduled for their first week, like a 30-minute welcoming meeting. In this meeting, Ewa, the other Unit Managers, and the Director-General welcome the new employees to give a sense of inclusion and context for everyone.
"We let them know that we're in this together and thank them for being a part of it. After a five-minute break, the new employees have their next meeting and get to meet the head of their department. They should already feel that they are becoming a part of an inclusive culture by then. The welcoming is extremely important and must be warm and including", says Ewa.
The onboarding process lasts for around one to one and a half weeks. After that, they're a part of the team. The mentor, however, is with them for a longer period.
Greetings are a must – even online
"It's vital that everyone knows that not only digital onboarding but the whole work we do is digital-first. We are each other's working environment, and here we say hello to each other – online as well", says Ewa.
Like many companies, Tillväxtverket uses an online chat tool for speedy internal communication. They regard chat rooms as similar to meeting a colleague in the elevator or break room. That means that when you log in to your computer in the morning, you write hello to those online, and you say goodbye when you leave at the end of the day. Employees are encouraged to write to each other and open up to one another.
Read more: Here's why you need a strategy for video calls
Arranging morning meetings for hundreds of employees
Although they have reduced the number of meetings to be as effective as possible, Ewa Thylén believes joint meetings are still important so that everyone feels that they are a part of a larger context. Therefore, they always have morning meetings every Thursday with around 400 employees. To avoid interference, everyone must have their camera turned off. They have a set agenda, moderator, and those speaking have been briefed and prepared beforehand.
"These meetings include check-in and check-out using an online survey tool. Everyone answers anonymously, which is one of the keys to why we know we get honest answers to our questions. We begin with an easy-going question for check-in; like last week, I asked about how they're enjoying a semla bun (a tasty Swedish bakery treat). The check-out question is work-related, and a recurring question is: How are you doing at work right now?" Ewa explains.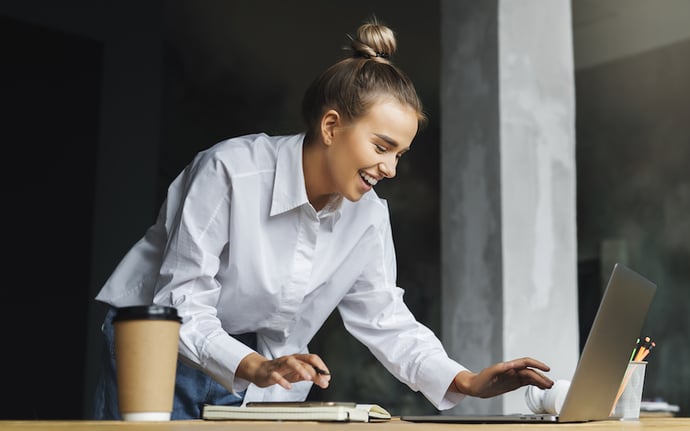 Weekly follow-ups
"All group leaders are in charge of around 20 employees, and I want everyone to have separate catch-ups with them, on the phone, at least 15 minutes a week where both participants are out on a walk to ensure a better conversation and encourage being more active. I believe their most important task is to take care of their employees and make sure everyone is seen and heard. I also have individual meetings with each group manager, 30 minutes each week, which has been a critical factor in leading my managers 100% digitally", explains Ewa.
After six months of weekly follow-ups, they discussed their lessons learned. Most group leaders were surprised that they had gotten to know the employees so well just from those 15 minutes each week.
Besides the weekly meetings, they also have a mandatory digital coffee at least once a week, regular walks and talks, and arrange social activities that work well online, such as quizzes or Pictionary on Fridays.
A successful digital onboarding resulting in an inclusive culture
A lot of the success can be tied to how the organisation has been governed. And in theory, it is challenging to create an organisation like this quickly – and digitally. But Ewa says they know that they have succeeded, and it's not just a feeling from upper management, but actual facts. They've been doing pulse surveys every six weeks to follow how the employees feel and have never had such high numbers as they do now.
"We have served as an emergency hospital for companies. I've been working almost around the clock, but I've never had so much fun at work. I know that the culture spread and that we created this together through inclusion and helpfulness, working towards a common goal. The fact that the work was so rewarding was probably a contributing factor to the success", says Ewa.
At Telavox, we also believe in digital onboarding. We use our platform to easily onboard our employees. Just take a look at how our copywriter Oscar became a part of the Telavox family in no time!