We have always strived to simplify the communication between companies and customers. Now we're launching our new contact center with omnichannel. It allows you to handle all customer communication – calls, chat, mail and social media – in a unified way.
The increased need for online customer service
During the pandemic, all companies had to strengthen their online presence, at least to some extent. But many companies still lack methods for communicating with their customers across all channels and devices.
Customers today also expect as good online service as in physical stores. With the rapid technological development and impatient customers looking for quick answers and solutions to their problems, it is easy to lose control of, for example, case management. And if customers lose patience, they will turn to another supplier. All companies must, therefore, review their communication and simplify customer contact. Without a contact center, it isn't easy.
Why we're launching our contact center now
In addition to the need for enhanced online presence, the increased demand for seamless communication between different platforms, both from our customers and in general, made us feel that the time had come for a new and improved contact center.
Today, we see how customer communication develops from a voice-only to omnichannel, where customers want to engage with companies in different ways during the customer journey. Just as McKinsey writes, a few years ago, omnichannel was the new black in retail – today, it is a requirement to stay relevant.
At the same time, many companies have been hit very hard during the pandemic with a reduced workforce as a result. Is it possible to provide the same high-quality service despite fewer agents? With our contact center, it is!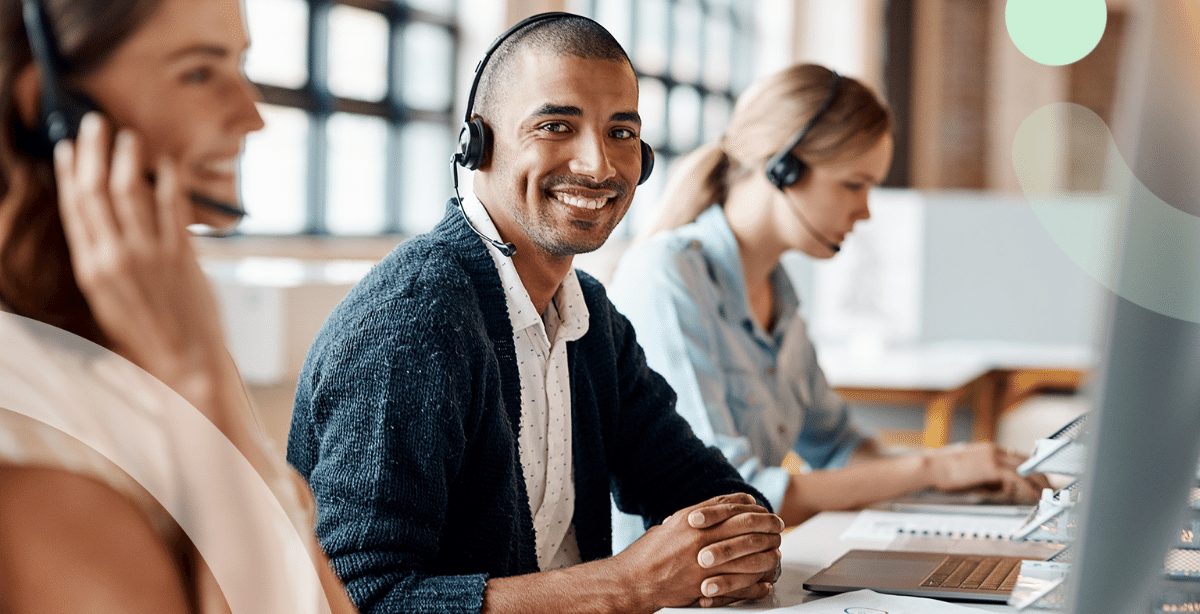 Benefits for both agents and customers
Our strength is gathering everything in one platform – telephony, communication, and contact center. Our new contact center is thus fully integrated with our other products, with a modern style and feel, so you will definitely recognize yourself if you already use Telavox.
By bringing everything together in a unified view, both customers and agents get a better experience.
Agents immediately get a complete overview
As it will be easier to get an overview and handle customer issues, we can guarantee you get a team with more satisfied agents. In addition to making it easier to resolve customer issues, you improve the communication between agents and other roles within the organization.
Customers can reach you anywhere
No one likes to repeat their errand when reaching out for help. When someone contacts you, the agent will see all customer history in a contact card, meaning they can get started immediately. The customer's ability to move freely between different channels without losing any information is another big plus.
We are incredibly excited to showcase our new, updated contact center finally! Here you can find even more information, and if you have any questions, please get in touch!