Thinking about investing in SIP trunking? Do you have an existing PBX that you want to keep? Maybe you don't know which telephony solution would be best? We're here to help! In this blog post, you'll learn all about how SIP trunking can be used for your PBX.
Sweden is at the forefront of telephony. Many companies have switched from the fixed telephone network (PSTN) that uses analogue lines, like ISDN BLI, E1, or t1, to IP telephony through SIP trunks. Large telecom companies in the US and Europe phased out ISDN lines a few years ago, and the UK has decided that the ISDN infrastructure should be removed before 2025.
How does SIP trunking work?
SIP trunking enables a PBX to communicate with VoIP calls over the internet. The only thing you need to be able to use SIP trunking is an IP-compatible PBX and an internet connection. A newer PBX usually always works with SIP, but an old, fixed PBX may need to be upgraded or replaced.
What does it cost, and how much can I save with SIP trunking?
A significant advantage of SIP trunking is the ability to reduce costs. But remember that SIP trunking services can vary in price. A lot. You will benefit from it in the long run, so it is worth the investment, but some services are overpriced, so review, compare and focus on a provider that feels trustworthy.

To get a better idea of ​​how much you can earn from switching to SIP trunking, ask potential suppliers if you can get an analysis of possible savings. You can send the suppliers a few months of your phone bills (CDRs) and your current rates. Also, consider other costs such as number porting.
Things to consider concerning security
There might exist a fear of SIP trunking and calling over the internet as many people believe it is not as safe as calling over the fixed telephone network. Many think SIP opens up vulnerabilities in the network or makes it easier for outsiders to eavesdrop on calls. But SIP trunking does not mean greater exposure for your network security as it is just a protocol that ensures you can send and receive information.

SIP trunking has nothing to do with your network security. However, SIP trunks are exposed to the internet, so it's all about having stable network security from the beginning.
Increase network security
How secure SIP trunking is depends on how you use it. An ordinary telephone can also be a security risk. You can make sure that your networks are as secure as possible through some standard procedures.
Keep all your software updated at all times – from the router to the PBX – to reduce possible security issues.

Use complex passwords and change them often.

Make sure your PBX is

secured with firewalls

.
If you then choose a provider who knows how to set up SIP trunking securely, there is nothing to worry about.
7 questions to ask a SIP trunking supplier
If you think SIP trunking would suit your needs, you can choose from plenty of providers. But remember to compare these and set requirements. Therefore, here are some questions you should ask a provider to find the right one.
1. What happens in the event of a malfunction?
Ask what kind of network they have and what will happen if there is an outage. Also, ask if malfunctions are reported on their website. Are there SLAs? Is it included in their SLA that there will be financial penalties in the event of an outage?
A promising sign is a supplier that uses a status page with insight into operational disruptions and risks. If there is an outage, you should be immediately informed and told how long they estimate the issue will last and what caused it.
2. Do you use your own network?
Also, see if the provider uses their own network or someone else's as some suppliers sell SIP trunks from other suppliers. You want to choose someone who uses their own network and who has complete control over their service.
3. How long are your contracts?
Ask how flexible they are regarding contract lengths. Some suppliers offer long contracts, and if the solution isn't suitable, you are stuck for an extended period. Instead, look for companies providing flexible contract solutions where you can adjust the services to your needs. Some companies also offer contract-free solutions.
4. Can you port all your phone numbers?
Not all providers can offer porting across all regions. Choose a provider that can guarantee that all your numbers are up to date.
5. What does the implementation process look like?
This process can vary significantly between different suppliers. It also depends on whether you have a physical, older PBX that is IP compatible or not. You may also need to review your internet connection to deliver a high enough speed for you to ensure quality calls.
Some suppliers can set you up in minutes, others in weeks. Besides asking the supplier how long it will take to solve, find out if you will receive assistance from them during the process or if it is self-service that applies.
6. Do you offer a DSL (Digital Subscriber Line) or a direct connection?
Direct connections and DSLs offer backup options if the internet goes down, so you don't solely have to rely on your internet connection.
7. Can I keep my current PBX?
If you have a PBX you would like to keep, you should be able to do so. You can then use SIP trunking only for establishing a connection to the telephone network.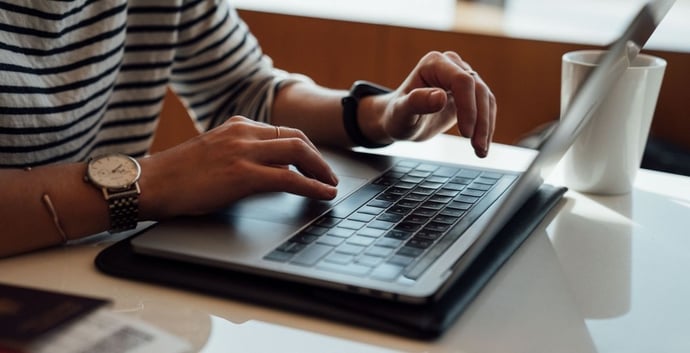 What alternatives are there to SIP trunking?
Your choice isn't really between a cloud-based PBX or SIP trunking. A cloud-based PBX uses VoIP to enable you to make calls over the Internet, and an IP-compatible PBX can use SIP trunking. The choice is mainly between whether you want to keep your current PBX or not and what is best for you and your company.
Telavox's SIP service
Our SIP services are suitable for all companies with a physical PBX prepared for IP telephony. That means you can keep your PBX and telephone numbers – but use Telavox as an operator. We can quickly connect your gear to us, and then you can sit back and relax while we handle all traffic for you.
We're here if you want even more from your telephony
Telavox can offer you a powerful SIP solution. If you want to take one step further and enhance your communication, you should check out our uniform communication solution. We offer a modern cloud-based PBX for companies of all sizes, from a few employees to thousands of users in different countries. It is a UCaaS solution, so it works as a complete communication platform with all the functions your company needs. Because of this, you can handle telephony, PBX, chat, and video in one app.
We have also spent a lot of time and effort making the solution genuinely user-friendly. In short, it is a complete solution for communicating with colleagues and customers, easily gathered on the same platform – and on the same invoice!