In today's world, everything is becoming more virtual, and that includes learning. Learners want easily accessible knowledge without any decrease in quality. Telavox Academy was founded in the spring of 2022 with the purpose of making learning how to use our platform fun and innovative.
Here's what Linda Heiskanen, Commercial Project Manager at Telavox, has to say about Telavox Academy:
"We wanted to make sure all our customers and partners have the same possibilities to dig deeper into the world of Telavox with relevant material available. By using the Academy, users can get up to speed with our platform more quickly and learn handy tips and tricks that take the Telavox experience from good to great. And if you need to refresh your memory on a particular topic, Telavox Academy will take care of that."
She continues:
"Since we knew our course offering would be extensive, we decided to launch the Academy courses in four phases: first in April, then in June, October, and December 2022."
"At the moment, we have launched three out of four Academy versions and are getting closer to wrapping up the last set and moving into a phase of maintenance and review to see what we can add."
How to access Telavox Academy
Making the Academy easily accessible was a big priority. The Academy is completely free for existing Telavox customers, who are able to join the Academy with just a few clicks! Customer administrators can send out Telavox Academy invitations through "Account and login" in the Telavox admin portal.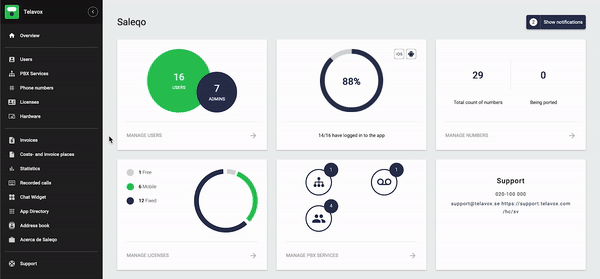 "It has been a long and fruitful process to develop the Telavox Academy this far. I want to thank all experts and other people who helped us make the Academy as great as it is today. We will make sure to give a "wow experience" to as many learners as possible", Linda Heiskanen concludes.