Easy to use, customisable for every business, and simple to administer – those are just a few of the reasons why the IT partner Gidion has had such success selling Telavox.
"Telavox's solution is so far ahead of the competition", says Daniel Havmand, Sales and Marketing Manager at Gidion.
Gidion, located in Sønderborg, Denmark, was founded in 2001 and has been a Telavox partner for about four years, making them one of the first partners in the country. Their customer segment ranges from small companies to large, international businesses.
Impressing customers with the ease of use
As a Sales and Marketing Manager, Daniel primarily sells telephony solutions. He also works with Gidion's branding and social media. Before he came to Gidion, he sold telephony solutions for TDC in Denmark for almost twelve years.
"I have sold a lot of business solutions, but none of them can match Telavox – it's so far ahead of the competition."
Daniel attributes this to the user-friendly Telavox app, among other things:
"Telavox is so accessible. It doesn't matter if you're young or old – everyone can use it. Whenever I show Telavox to a customer, they're impressed by how easy it is to use."
Daniel recently got a new client to switch to Telavox after five years with another solution.
"When he saw Telavox, he was wowed by the ease of use and that it works on every platform. It doesn't matter if he's one a tablet, mobile, or PC – he can manage his business calls from anywhere, on any device. It means a lot to him to not be restricted to a desk phone."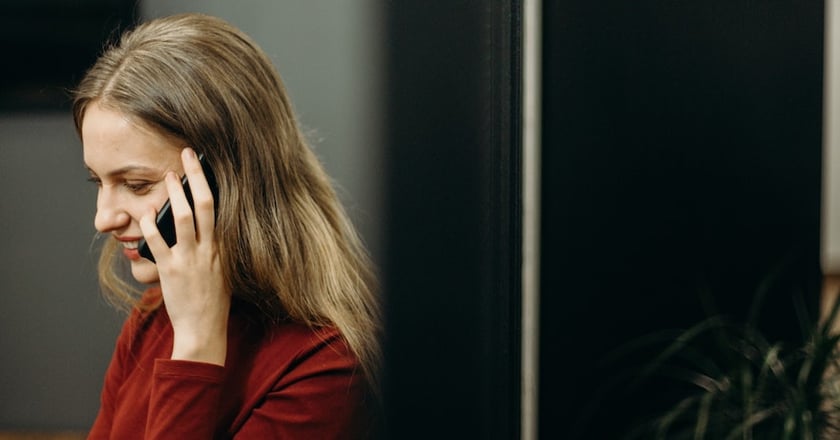 Telavox is easy to manage by yourself, but the reseller is also available, should you have any questions.
Goodbye to dreadfully long phone queues
Another benefit of Telavox is that you can do a lot by yourself.
"As a business, time is money. You don't have the time to wait in a queue for hours on end to reach customer service. If a business has a problem that they can't solve, they just have to call Telavox or us and we'll fix it. I've never had a question that I can't solve within 15 minutes."
A stable and safe setup
Once Daniel has sold a solution, he has a meeting with the client where he talks about how to set up their PBX, how they want the numbers to work, and more.
"What we do next depends on if they want to set it up themselves or not. For some, I do demos where I go through the settings with everyone so they can set up their profiles directly."
Read the partner case story: Loxodonta doubled their sales thanks to Telavox.
Growing your business is easy with Telavox
In just six months, Daniel sold Telavox's solution for as much as the company did in three years.
"The telephony solution has been a great source of income for us", Daniel says.
Customisable for businesses of all sizes
Daniel enjoys selling a solution that's applicable to a wide variety of clients.
"I don't have to sell Telavox's solution – it sells itself. I only have to demonstrate it and then they're hooked. Telavox matches almost every customer that I've talked to, whether it's a business with two or 500 employees. I haven't had a customer whose demands I couldn't meet. It's perfect!"