Being able to record calls makes life a lot easier. Whether you're in touch with a client, having an internal meeting or a job interview, it makes a world of difference. Some industries, like finance and banking, are required by law to record and store some calls.
The many advantages of call recording
Call recording is a helpful tool for you to ensure what exactly was said. No longer do you have to take notes and can instead focus on the person you're speaking with. If anything's unclear or if you've forgotten something, it's easy to go back and review.
Everyone can benefit from being able to listen to a conference call or a negotiation with a client. Plus, customer service can use the feature to measure customer satisfaction.
How call recording in Telavox works
To record calls, you first need a softphone or another type of software that supports call recording. You can record your calls both using your mobile phone, desk phone or softphone. The calls are stored in Telavox and you can access the recordings directly. You find them under the call history tab.
So, how do you get access to the call recording feature? You can either order it when setting up your Telavox account, or contact your Advisor to help you get started.
You can toggle the recording function on and off. All calls will be recorded when it's active. The user doesn't have to press a button to start the recording. The call recording function is SEK 79 per user and month.
Safe storage of recorded calls
Security is paramount when it comes to recorded calls. Only authorised personnel have access to the recordings. Telavox has a failsafe so that no unauthorised person has access to the information. A recorded call is automatically stored for two years, and it's easy to search the recordings to find the one you're looking for.
"Our advantage is that we develop and own our product", says Jens Ganslandt, Chief Product Officer at Telavox. "We have over 80 developers that work with our products and services. We have control of the entire process, which enables us to create great things like the call recording feature. If we'd have outsourced the development, we wouldn't have had as much insight."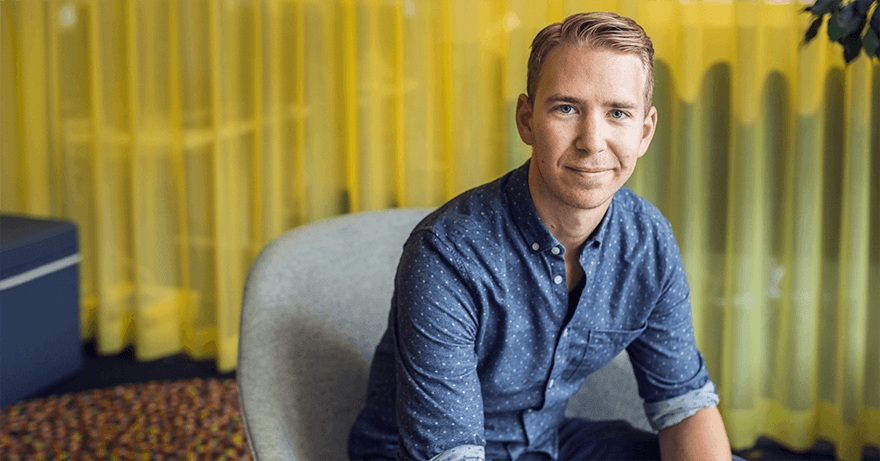 Jens Ganslandt, Chief Product Officer at Telavox.
Fully compliant with MiFID II and GDPR
MiFID II (Markets in Financial Instruments Directive) is in effect since January 2018 and it applies to all financial professionals within the EU. It means that all business-related conversations with clients should be documented.
It's preferable to inform the person you're talking to that you are recording the call. Make sure to manage any personal information you collect according to the GDPR.

Try it out for yourself! Get in touch with us today for a free demo and experience how Telavox's solution can benefit your company.