It is beneficial to most companies to record calls, and in some industries, there are even legal requirements for call recording.
With call recording, you don't have to take notes but can focus on the person you are talking to. If ambiguities arise afterwards, it's easy to go back and examine what has been said.
Who benefits from recording conversations?
Recorded conversations can be helpful in situations like in contact with customers, internal meetings, or interviews. In some industries, there are even legal requirements for call recording to protect all parties. The financial industry is one sector where some calls by law must get recorded and stored.
Other professional groups, such as journalists, self-employers, and educators, also use the service extensively. It is a convenient way to remember what was said in business agreements and negotiations. And let's not forget that customer service and support benefit from call recording as it helps them measure customer satisfaction.
How does call recording work?
To record calls, you need a softphone or other software that supports the call recording feature. Many providers offer call recording as an extra service or included function within their IP telephony today. That makes it easy to record both incoming and outgoing calls to fixed or mobile numbers.
What are the rules for call recording?
For some industries and companies, call recording is a necessity. For others, it's mainly convenience. But the right to record calls is not self-evident, not even for companies.
In several countries, it is illegal to record conversations without the consent of all parties. In Sweden, you may record conversations that you take part in yourself – this applies to all forms of calls. Yet, keep in mind that the person or people you are talking to should know that you are recording. All personal data stored must also be handled and processed correctly under the GDPR.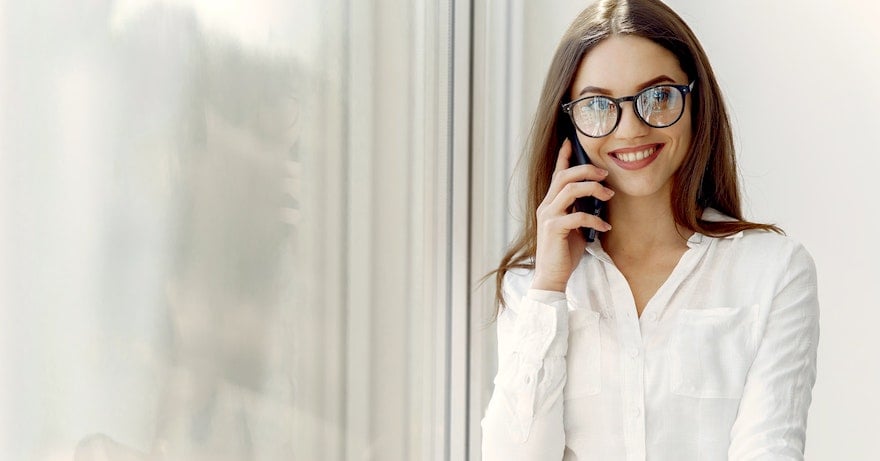 How to record calls in Telavox
With the recorded calls service, you can record all or some of your calls via mobile and landline. Telavox saves all calls, and you can access the audio files directly.
Call recording is a reliable and traceable tool to quickly ensure what the person you were talking to asked for. The opportunity to return to a conference call or repeat a customer meeting means everyone benefits from the service. No matter when and how you need to record conversations, this reliable feature helps you keep a close eye on communication.
Read more: Call recording for banking and finance companies – here's how it works


Secure storage of recorded calls
The recordings are saved for two years, and you can search the system to find specific calls. In Telavox, only authorised personnel have access to recorded calls and the information stored.
With this service, Telavox is a leading player in the Nordic region when it comes to the new requirements for mobile call recording that came into force in January 2017, following MiFID 2.
Read more: "Telavox was the only supplier to meet the requirements of MiFID 2."