Being new at a company is exciting and fun. However, it can also be confusing. There are so many new people, meeting rooms, and acronyms to learn. But with the help of our own product, a cloud PBX and UCaaS solution, jumping aboard the Telavox ship made me a part of the crew in no time. Here's how.
1. Simple communication with chat (fewer emails!)
You know what it's like: Emails arrive in your inbox in rapid succession. They keep piling up until opening the mail app seems like Pandora's box. Some of us are better than others at managing the mail-monster, but it's safe to say that we send too many unnecessary and distracting emails.
In our platform, you can easily send messages to your coworkers without spamming them. It's easier to get ahold of a colleague with a chat message than a formal email.
Instead of using a third-party chat service, it's better to have it all in one app. That's just what Telavox is. It has contacts, telephony, and chat in one solution. And it helped me tremendously with the following:
2. Learning people's names
I'll admit it: I'm not that good with names. It's one thing if you meet a few people, but when introduced to a group, their names disappear faster than I can say "memory like a goldfish." And when I arrived at the Telavox office in Malmö, Sweden, I was introduced to over a hundred colleagues. Yikes.
Luckily for me, it got a lot easier with the help of our cloud PBX. Because of the chat and contact functionality, I can see the people in different teams, and their availability. Thanks to profile pictures, I can put a face to a name, which makes things so much easier.
From the contacts page, I can see if my coworkers are in a meeting or at lunch, and I can contact them with ease, whether it's through a call, video meeting, or chat.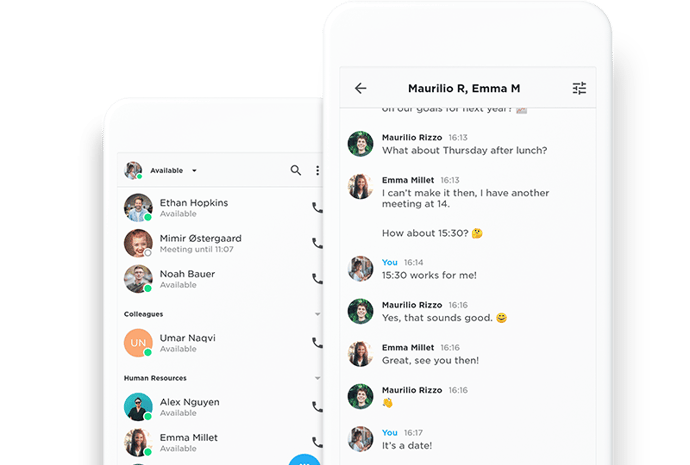 3. Chat rooms
One of the best things at Telavox is the easy-going atmosphere. We take our work seriously, but we have fun while we do it. And when it comes to having fun with your colleagues, we have chat rooms in Telavox. Here you'll find chat rooms on every topic imaginable. Whether you're into yoga, land hockey, MMORPGs, or just looking for someone to have lunch with, the chat room is the place to be.
The chat rooms are also a place for internal updates like business news and company activities. Oh, and we've got a coffee bot to notify you when there's a fresh pot (it's the best coffee!).
4. A better understanding of the product
Telavox is our product, and since we use it daily, you learn the ins and outs of it. To be hands-on with the service is especially important for our developers who improve it. By using it themselves, they can easily spot bugs and correct them quickly.
When I started at Telavox, there were a lot of new things to learn related to our solution. If we didn't use it ourselves, it would've taken me longer to figure out how it works. But since we use our PBX daily, we get to experience it like our customers and ask the right questions that help solve their problems.
5. Easy to attend meetings from afar
At Telavox, you get a lot of freedom and responsibility. You're allowed to work from home when you need to. If you're at home or need to attend a meeting with a coworker in another city (or country), you can easily do so through a video call via the PBX.
All in all, the Telavox app is not only easy to use and much appreciated by our customers; we love it and use it ourselves, and it's a great help when you're new at the company.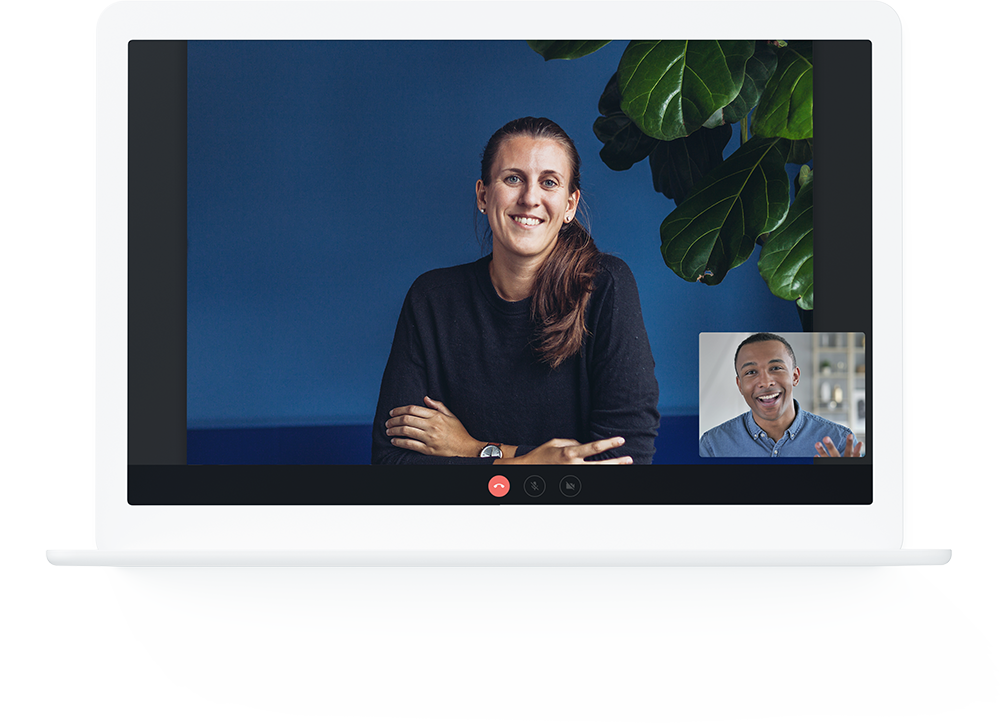 If you're interested in joining Telavox, have a look at our open positions.